Growth in e-signatures leads new digital trends in insurance | Insurance Business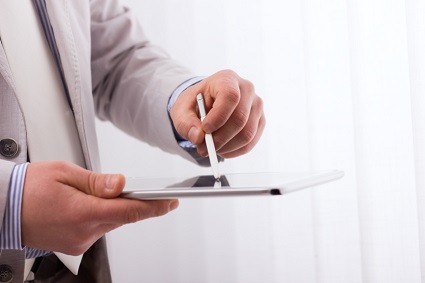 The significant growth enjoyed by an electronic signature software provider last year points to a variety of growing trends both in the insurance space and among consumers, senior executives with AssureSign say.
The company announced last week that it had doubled annual revenue in 2015 and increased its insurance industry client roster by 40%. In addition to achieving those milestones, AssureSign solidified its market leadership among Microsoft Dynamics CRM partners, which now totals more than 50 companies.
AssureSign Chief Executive David Brinkman attributed this growth to a multitude of different trends, including a partnership with software developer
EZLynx
.
"By teaming up with policy administration systems, such as EZLynx, we've seen growth of 250% in the last year," Brinkman told
Insurance Business America.
"What you're seeing is a lot of the resistance falling away. 'Will the carrier take this? Is this legal?' When you add that third-part validation, then agencies start to adopt e-signature capabilities."
Also leading to greater adoption is a realization among insurance agencies that a "product deficiency" exists between themselves and carriers, who are adopting more aggressive tech strategies.
And as insurance agencies grow more comfortable with technology, they are better able to respond to growing pressure from consumers to deliver digitally. That, Brinkman says, is imperative.
"The consumer is absolutely forefront to the conversation about technology," he said. "They are expecting to be able to transact digitally – millennials especially will look at you like you have a third eye if you ask them to sign something and fax it back to you. So, as the consumer becomes more and more relevant, you see tremendous pickup among agencies."
Brinkman estimates that just 20% to 25% of insurance agencies have e-signature capabilities, but expects that to increase in the next 12 to 18 months.
Agencies are also anticipated to adopt greater mobile capabilities as consumers rely more greatly on smartphones and tablets. In fact, AssureSign completed more than 34% of its interactions on mobile devices last year. That's up 10% in the past six months, from 31%.
Finally, verbal signatures are expected to become more important. Brinkman says one client who adopted verbal signatures increased their closure rate by 67%.
"It's really just about applying the tool that's appropriate to the situation," he said.