GWG Holdings files for Chapter 11 insolvency | Insurance Business America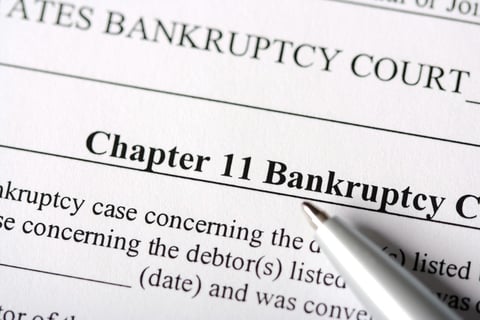 GWG Holdings, a Dallas, TX-based provider of insurance services and seller of life insurance-backed bonds, has filed for Chapter 11 bankruptcy protection.
The company filed for insolvency in the US Bankruptcy Court for the Southern District of Texas. Reuters reported that GWG is $2 billion in debt, which includes $1.6 billion in outstanding bonds. The firm had also specified taking a $65 million loan from National Founders LP to fund its operations as it goes through the bankruptcy process.
In a statement, GWG CEO Murray Holland said that the insolvency procedure is "expected to strengthen the company's financial position going forward and help preserve the value of the company's assets for the benefit of its investors."
GWG explained that its insolvency was caused by its inability to access financial markets and regulatory issues connected to the US Securities and Exchange Commission's investigation into GWG's accounting.
The SEC began its investigation into "certain accounting matters" with GWG and its issuance of bonds in 2020. It was also noted that in the following year, 2021, GWG filed certain financial statements late – the company had attributed this tardiness to accounting issues. Because of this, GWG stopped issuing bonds over a period of eight months, and its liquidity took a hit as a result.
The SEC investigation is ongoing, but GWG has stated that it has not been flagged for any wrongdoing.
GWG is also facing legal action from investors; shareholders accused the company in February of misusing investor funds and of failing to disclose that the company is being subjected to an SEC investigation.
Reuters reported that GWG's lawyers will appear before US Bankruptcy Judge Marvin Isgur this week for approval to access the bankruptcy loan.