Hamilton Insurance Group in executive shake-up | Insurance Business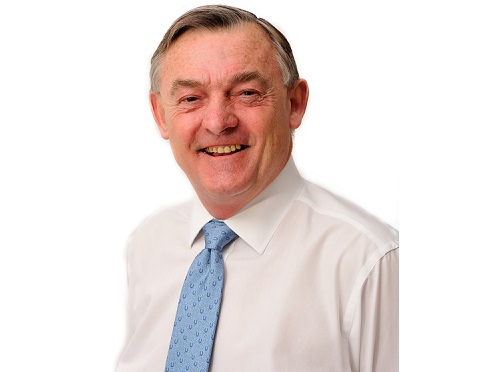 There will be some big changes up top at Hamilton Insurance Group.
First off, the holding company for insurance and reinsurance operations in Bermuda and at Lloyd's announced that Hamilton at Lloyd's chief executive Dermot O'Donohoe, who came onboard in 2015, is leaving the post following an 'enjoyable' stint.
No further details of the departure have been provided, only that the CEO agreed to stay until the definitive agreement with Liberty Mutual was signed.
Hamilton is purchasing, among others, Liberty Mutual's Pembroke Managing Agency Limited and Ironshore Europe DAC. The signing was revealed on March 14.
Read more: Liberty Mutual to shed business units following strategic review
In line with the developments, two senior roles have been created.
One of them will be filled by Peter Barrett (pictured), former chairman of Lloyd's insurance broker Bell & Clements. Based in London, Barrett will serve as global head of specialty insurance and will be in charge of overseeing the integration of the Lloyd's and non-Lloyd's operations that are being snapped up from Liberty Mutual.
Meanwhile Christi Garber, who was tax director of the Americas at Validus Group, has been tapped to join Hamilton's finance team as senior vice president for tax. From her base in New York, Garber will be responsible for all taxation matters including the group's global tax compliance.
"Following the announcement earlier this month of our transformative deal with Liberty Mutual, I'm delighted to welcome Peter Barrett and Christi Garber to the Hamilton team," commented Hamilton group chief executive Pina Albo.
"Their impressive skills and valuable experience are going to be critical as we complete our transaction and plan for the subsequent integration of the operations we're acquiring. The establishment of these two new positions are key developments in achieving our goal of establishing a leading diversified global specialty insurance and reinsurance company."
Albo also thanked O'Donohoe – who is "looking forward to a new challenge" while wishing everyone well – for all his contributions to the group.
"Tempering our welcome to Peter and Christi is our regret at losing Dermot," said the group CEO. "He's been with Hamilton at Lloyd's from the beginning and has steered our agency and syndicate with a steady hand."