Handy guide to getting an insurance broker license in California | Insurance Business America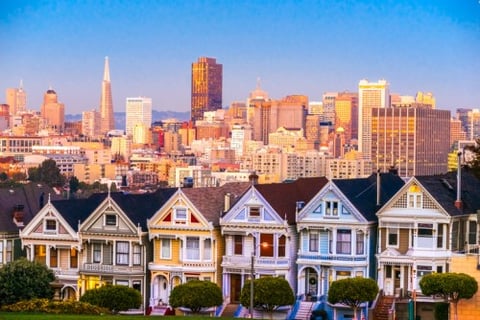 The following opinion article is written by Todd Bryant, the founder and president of Bryant Surety Bonds.
California law requires you to get licensed if you want to become an insurance broker in the state. To become a broker you need to complete a list of pre-licensing requirements. You also need to submit an application, relevant documents and comply with the bonding requirement.
Here are the steps you need to cover to get your California insurance broker license.
Pick a license type
California insurance broker licenses come in different classes depending on the type of license you want to specialize in. Specialties include:
Accident and health
Automobile
Casualty
Life
Personal lines
Property
The area of specialization you choose will determine the coursework and exam you take in order to get licensed. When choosing your license class, you must also choose the type of license you want to get. There are three types of licenses:
Individual Resident License
Individual Non-Resident License
Business Entity License
Your choice of license type will also require you to cover slightly different pre-licensing requirements.
Complete the pre-licensing requirements

Pass an education course
Once you've chose your insurance broker license type, you can proceed with covering the pre-licensing requirements. These include taking pre-licensing education courses as well as passing an exam.
All applicants are required to take 12 hours of Ethics and California Insurance Code Pre-licensing Education. On top of that applicants must take another 20 hours of General Insurance Pre-licensing Education in the field they wish to specialize in.
Applicants who want to specialize in two fields can take 40 hour courses that combine either 'property' and 'casualty' license classes or 'life' and 'accident and health' classes.
Once you've completed the education you will receive a certificate of completion which is valid for three years. You will need to submit this certificate to the California Department of Insurance when you apply for your license.
Submit your fingerprints
You will need to submit your fingerprints either before taking the licensing exam or on the day of the exam at the exam site. Getting fingerprinted earlier is better as it will help process your license application faster.
If you decide to get fingerprinted before, you can use the Department of Insurance's fingerprint vendor or vendors approved by the Department of Justice.
Pass the licensing exam
To attend the licensing exam, you will need to register in advance and pay an examination fee. You can either schedule your exam at the Department of Insurance or online through the PSI exams service. You must bring a valid form of ID when attending the examination.
To pass the exam successfully, you must score at least 60%. If you pass the exam, you will be notified thereof and can continue with submitting your application and insurance broker bond.
Complete the licensing requirements
To complete the licensing requirements you will need to submit your online application, your surety bond, and pay a licensing fee. You may also be required to submit additional documentation depending on the types of specialization you have chosen.
To complete and submit your California insurance broker license application, you can use the Fast Licensing Application Service (FLASH).
Completing your application will require you to provide information regarding your license type, address, your work and personal history, a variety of licensing questions and questions regarding your pre-licensing education and exam. Upon applying you will also be asked to pay your licensing fee which is $170 for all license types, with the exception of bail agents who need to pay $566.
Finally, once you've completed and submitted your licensing application, you will need to obtain a $10,000 California insurance broker bond and submit it to the Department of Insurance. After that, and if your application is approved, you will be successfully licensed as an insurance broker in California.
What is the California insurance broker bond and why do I need it?
If this is your first time getting bonded, you may wonder why you need a surety bond. Surety bonds are agreements between the licensee (the future broker), the licensing institution (the Department of Insurance), and the surety bond company.
This legally binding agreement guarantees that licensed insurance brokers in California will comply with California code and regulations in performing the work of insurance brokers. It guarantees they will act honestly and professionally.
If a broker violates this agreement, the Department of Insurance can file a claim against their bond. The surety which has issued the bond then investigates the situation. If it finds that the broker acted dishonestly by committing fraud, for example, the surety will pay out compensation up to the full amount of the bond - $10,000.
Do I need to pay $10,000 to obtain the California insurance broker bond?
No, to get a bond you only need to pay a small percentage of that amount. The $10,000 amount is the so-called bond amount - the maximum amount of compensation the surety may extend for a claim against the bond.
The exact cost of getting your bond is determined when you submit an application. The surety then takes a look at your financial stability, by examining your personal credit score, for example, or your financial statements and offers you a rate at which you can get your bond.
Applicants who have a high credit score usually are required to pay a very small percentage in order to get bonded.
Questions about the bond
Do you have any questions regarding the bonding requirements for insurance brokers in California? Leave us a comment below, we would be happy to help you out!
The preceding article was written by Todd Bryant, the founder and president of Bryant Surety Bonds. The views expressed within do not necessarily reflect those of Insurance Business.
Related stories:
California is jewel in the crown of pot legalization - Are insurers ready?
Independent agency opens 5 new branches in one day