Hannover Re announces first half 2019 results | Insurance Business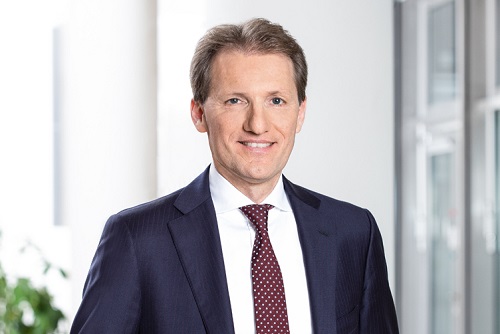 "In view of the business development to date we are well on track to achieve group net income in the order of €1.1 billion (around $1.23 billion) for 2019."
Those were the words of Hannover Re chief executive Jean-Jacques Henchoz (pictured) when the major reinsurer published its 2019 half-yearly financial report. Here are the numbers for the Talanx Group brand in the first six months:
Group net income – €662.5 million (around $741.83 million), up 19.3%
Gross written premium (GWP) – €11.7 billion (around $13.10 billion), up 17.1%
Net underwriting result, including funds withheld – €57.5 million (around $64.3 million), down 73.2%
Net investment income – €865.6 million (around $969.2 million), up 16.4%
Operating profit – €942.1 million (around $1.05 billion), up 3.8%
GWP in property & casualty (P&C) reinsurance and life & health (L&H) reinsurance grew by 21.3% and 9.3%, respectively. P&C operating profit, however, went down 4.6% in the period while that for L&H rose 30.3%.
As for its full-year outlook, the reinsurance firm announced: "Hannover Re's expectation is that gross premium in total business will grow by a single-digit percentage based on constant exchange rates. The company envisages a return on investment of at least 2.8% for 2019.
"The targeted group net income in the order of €1.1 billion – excluding the positive one-off Viridium effect – remains unchanged. This is conditional upon major loss expenditure not significantly exceeding the budgeted level of €875 million (around $979.7 million) and assumes that there are no unforeseen distortions on capital markets."