Hard market for high-net-worth home insurance | Insurance Business America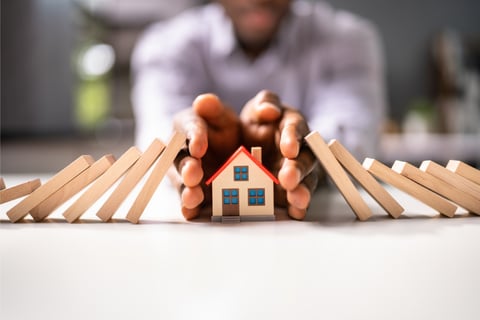 Securing home insurance for the mass-affluent and high-net-worth client base has become increasingly difficult, with carriers exiting states, reducing coverage and scaling back endorsement options. Executives from RightSure Insurance Group recently chatted with IB TV about how the company is confronting these challenges.
You can watch the full interview here.
"Honestly, there have been so many different changes in the last couple of years in the home insurance market," said Maria Geary, director of RightSure's Private Client Group. "That's not just specific to the affluent market. But for this specific market segment, what we're seeing is actually a lot more spending. The traditional ways that they were using to spend income were eliminated for a while, but there was still a need to purchase. So we're seeing a lot of home buying. We're seeing a lot of secondaries. We're seeing larger collections, which is interesting."
"What I've seen is an increasing trend, honestly, of a lot of natural disasters and a lot of confusion with these price increases," said Barton Beckley, mass affluent risk manager with RightSure's Private Client Group. "I see a lot more policy reviews coming up as a frequency and as a normality for a lot of these clients, just to kind of review their book of business and make sure that they are in the right spot – you know, with the right carrier, with the right, adequate coverages."
Read next: What gaps are emerging in high-net-worth coverage?
"Consumers are not used to the hard market that we're in right now," said Jeff Arnold, founder of RightSure. "And so the mindset is that insurance would only go down, right? They're not used to premiums increasing or going up, and so they're being met with sticker shock a lot of times at renewal. It's a great time to be in the business, because you can actually use all of your counsel and advice skill sets to talk them off the ledge. But yet, we're seeing rising price increases, rising premium charges all across the board. So we're in the middle of a very hard market."
"And unfortunately, I don't believe that this market has any awareness that the insurance companies are needing to take price and needing to take rate increases," Geary said. "So it is a delicate conversation, and I think it will continue for the next couple of years, where every renewal, we have to do a thorough review of what's necessary and what's not necessary – because the rates are going to be increasing across the board for all markets."
Watch the full interview here.