Hartford CEO announces shock departure | Insurance Business America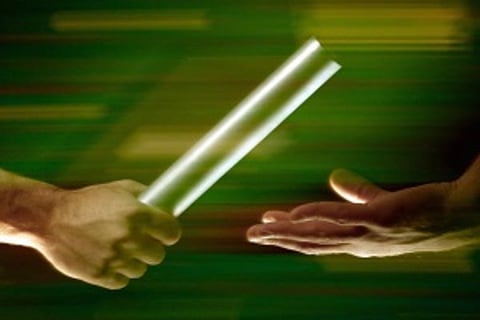 Hartford
Financial Services Group Inc. will be getting a new leader sooner than it anticipated.
The national insurer announced Monday that current Chairman, President and CEO Liam E. McGee will be stepping down from his many roles after Hartford's next annual shareholders meeting due to "recent health issues."
McGee previously underwent surgery to remove a small brain tumor in January 2013, which was successful.
"Our sense is CEO McGee is stepping down from his day-to-day responsibilities in order to devote more time to recovering from recent health issues," said John Nadel, managing director at Birmingham, Alabama-based Sterne Agee Group Inc.'s New York office.
"We wish Mr. McGee a speedy recovery," he said. "While the changes are coming earlier than we believe would have otherwise been the case, we are nonetheless extremely confident in the executives taking on new roles and thus the announcement has no impact on our investment opinion."
McGee's successors have already been named. Christopher J. Swift, currently Hartford's executive vice president and CFO, will take over as CEO, while Commercial Markets President Douglas G. Elliot will be president. Beth A. Bombara will take over as CFO, moving on from her current duties as Hartford's Talcott Resolution runoff officer.
The appointments are all effective July 1.
"For nearly five years, Liam has successfully led the Hartford through a financial turnaround and strategic transformation that have resulted in a strong, focused company with attractive growth prospects," said Thomas A. Renyi, Hartford presiding director. "We are very appreciative for all he has accomplished on behalf of the company, and look forward to continuing to benefit from his guidance and experience in his role as chairman."
McGee also expressed gratitude for his time at Hartford.
"I am proud of what our team has accomplished over the last five years, returning this iconic American company to a strong financial and competitive position and delivering value to shareholders," McGee said in a statement. "With our strategic transformation largely complete, it is the right time for the company and me personally to make this transition. I have great confidence in Chris, Doug and Beth to continue our progress. I look forward to continuing as chairman to ensure a smooth transition, while also devoting additional time to continued recovery from a recent procedure related to my previously disclosed health issue."
You may also enjoy:
"The top carrier websites in auto insurance revealed"
"Fed aims to silence critics with new head of insurance"
"Insurer takes over as workers' comp market leader"