Health insurance giant offers $54 bn in takeover bid, may include layoffs | Insurance Business America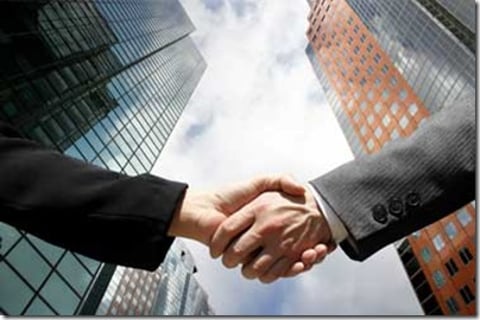 The health insurance industry is getting smaller.
Over the weekend, Anthem Inc. confirmed that it is attempting to acquire Indianapolis-based Cigna, and disclosed its latest $54 billion offer to purchase the insurer. This is the third offer Anthem has made since June 3, and represents a 35.4% premium to Cigna stockholders.
The deal would combine the nation's second- and fifth-largest health insurers.
"This combination is the absolute best strategy for both organizations to maximize the potential and lead the transformation of the healthcare industry," Anthem President and CEO Joseph Swedish said in a news release Saturday. "Together our companies would rapidly build on each other's complementary strengths to create a diversified platform that could better capitalize on new opportunities and meaningfully deliver innovative, quality solutions to all of our stakeholders."
There appear to be significant obstacles standing in the way of such a deal, however. As part of an acquisition, Cigna has insisted that its CEO, David Cordani, remain in that position in a new company – something Anthem executives have been loath to accept.
"We were stunned that the Cigna Board continues to insist on a guaranteed CEO position for Mr. Cordani over choosing to allow its stockholders to realize the significant premium being offered," Swedish wrote in a letter to the insurer's board of directors.
"We therefore are now reaffirming our June 18 proposal for a combination of our companies, which we believe your stockholders will find more compelling."
The deal may also mean layoffs for employees of both health insurance firms as executives look to cut overlapping jobs.
"Usually, when there's a merger, an acquisition, part of the economics of that consolidative deal is based on reducing costs as a result of realizing efficiencies, or eliminating redundancies, and a part of that will often involve jobs," said Robert Hartwig, economist and president of the Insurance Information Institute.
The deal is the latest in a series of rumored mergers within the embattled health insurance industry. Earlier this month, Humana Inc. told reporters it is exploring the possibility of selling to either Aetna or Cigna, and UnitedHealth has considered making a bid on Aetna.
Any such move would give the acquirer even more leverage in an environment seriously changed by the Affordable Care Act as more Americans participate in open enrollment season each year.
For consumers, however, the news may not all be good. Fewer providers in an already beleaguered industry means fewer choices and potentially higher prices. Already, both insurers and hospital systems are consolidating to maximize returns and ensure future stability.
If Aetna and Cigna do merge – a possibility analysts consider likely, though at a potentially higher price – the insurer would serve about 53 million people.