Health insurers seeking 85% rate increases relying on guesswork | Insurance Business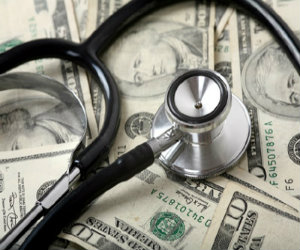 The embattled health insurance industry is facing another season of uncertainty as carriers finish submitting rates for the 2016 Affordable Care Act open enrollment season.
According to a New York Times report, insurers participating in the federal exchange are seeking rate increases that vary widely, with some reaching as high as 85% in Georgia while others hover around a 30% increase in Maryland. In setting the rates, insurers face a lengthy parade of unknowns: how many people will sign up for coverage, what the state of their health will be and whether the Supreme Court will decide to strike down subsidies for HealthCare.gov users.
The unanswered questions are triggering the variance in rate requests and causing actuaries to rely increasingly on guesswork, says Larry Levitt of the Kaiser Family Foundation.
"The insurers are in the business of taking risk, but the one thing they hate is uncertainty," Levitt told the New York Times.
Insurance companies who want to raise rates more than 10% are required to submit their pricing for approval through the states' insurance department with an explanation as to the high increases. While some of the nation's larger carriers say their rates will remain largely the same, others have justified the hikes by saying they miscalculated factors like healthcare costs and competitors' strength.
"Some [carriers] may have been overly optimistic and some may have been pessimistic," said Sabrina Corlette, a health insurance researcher with Georgetown University. "It's so difficult because there are so many different factors at play."
Many insurers specifically said the number of sick people who signed up for health insurance exceeded their expectations and kept costs higher than anticipated.
There is some bright news on the horizon, however – insurance companies expect that as the healthcare law ages, there will be fewer surprises and rates will remain more stable.
"This year, health plans have a full year of claims data to understand the health needs of the [health insurance] exchange population, and these enrollees are generally older and ofen managing multiple chronic conditions," said Clare Krusing, spokesperson for America's Health Insurance Plans – the industry's trade group for health insurers.
"Premiums reflect the rising cost of providing care to individuals and families, and the explosion in prescription and specialty drug prices is a significant factor."