HealthCare.gov beefs up on security | Insurance Business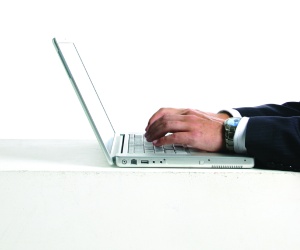 Health insurance agents concerned over client privacy on the federal health exchange have some cause to celebrate this week after the White House announced a series of new measures to improve protection for consumer information on HealthCare.gov.
The website will no longer explicitly send details such as age, income, ZIP code, tobacco use and whether a woman is pregnant to a number of private companies that had embedded connections within the site.
Although the Obama administration contends such connections were in place to help monitor HealthCare.gov and improve the site's performance, an Associated Press report revealed concerns that companies with such connections may use consumer information in income and tobacco use for commercial purposes.
The controversy represents a potential "blemish" on what has otherwise been a successful second open enrollment season, the report said.
Improvements, however, are underway.
The release of a new, independent analysis of HealthCare.gov revealed the number of such connections dropped over the weekend from 50 to 30, and exchange CEO Kevin Counihan suggested more work is in progress to improve the site.
"We are looking at whether there are additional steps we should take to improve our efforts," Counihan told the AP. "While this process is ongoing we have taken action that we believe helps further increase consumer privacy."
The administration did stress that third parties with embedded connections to HealthCare.gov must agree they will not use the information for their own business purposes, however.
Privacy advocates continue to agitate for additional changes to HealthCare.gov, including the disabling of third-party tracking for people who enable to "do not track" feature on their web browsers.
They also say the mere presence of third-party connections is objectionable, due to the sensitive user information submitted to HealthCare.gov.
You may also be interested in:
"HealthCare.gov will be overhauled: White House"
"White House releases enrollment figures"
"What Obama's immigration reform means for insurance"