HealthCare.gov will be overhauled: White House | Insurance Business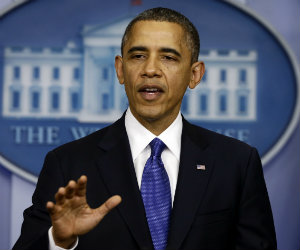 Last October, Texas-based insurance producer Kelly Fristoe succinctly described the involved, error-ridden enrollment process afforded by HealthCare.gov and the effect it was having on agents:
"The monotony of the system—it beats you down," Fristoe said last year. "It takes almost two hours per family and an hour for an individual. In the words of Sweet Brown, 'Ain't nobody got time for that.'"
This November, however, the White House promises it will be different.
According to an announcement made by federal health officials late Monday, HealthCare.gov will undergo a system-wide overhaul that will allow 70% of consumers to buy health insurance with a shorter, simpler online application form.
The new application is said to have fewer pages and questions, allowing customers and their agents to sign up for health insurance with fewer screens and mouse clicks. It will be restricted to first-time applicants—not those who used the federal marketplace to buy health insurance last year—and works best for individuals with uncomplicated family situations, a New York Times report said.
"In the improved online application, account creation is completed on one, long screen, instead of using a separate screen for each section," the Obama administration said. "This requires fewer clicks and makes the account creation process simpler and faster."
The Department of Health and Human Services added that the new "look and feel" of HealthCare.gov will allow for a "shorter, smoother, simpler user experience." It expects about 70% of applicants to be able to use the new system, with the remaining 30% using the traditional marketplace application due to "complicated household scenarios."
For those unsure of whether they should use the old or new application, a series of questions will walk individuals through their eligibility for the shorter application.
Sample questions include:
• Does everyone applying for coverage have the same permanent home address?
• Is anyone an American Indian or naturalized citizen?
• Are you and your spouse responsible for a child who lives with you but is not on your federal tax return?
• Do any of your dependents live with a parent who is not on your tax return?
The National Association of Health Underwriters (NAHU) welcomed the development, calling it a victory for agents and brokers.
"This is something we've been seeking for quite a while—a procedure that allows people to jump the queue and get through the system faster if their case is neat and simple," Jessica Waltman, a senior vice president with NAHU, told the New York Times.
The changes are being "randomly released" to HealthCare.gov users now, and will be fully rolled out when the open enrollment season begins Nov. 15, the administration said.