Here's how much Japan's earthquakes could cost insurers | Insurance Business America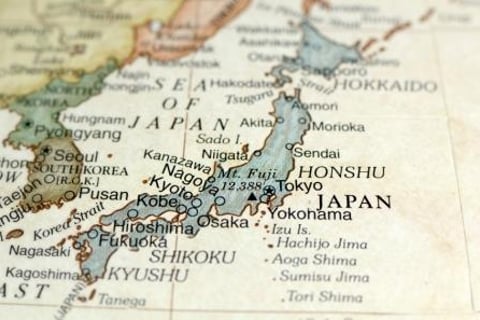 Much of the property damaged in Japan's two earthquakes last week was insured – good news for property owners, but expensive news for carriers.
Modeling firm RMS said the two quakes – which measured a hefty magnitude 7.3 – could cost Japan as much as $3.5 billion, with insurance losses totaling as much as $2.9 billion.
The estimates did not include business interruption, damage to infrastructure or damage to Kumamoto Castle, RMS said in a statement.
The death toll has reached 48 in the Kumamoto area of southwestern Japan. The first quake hit late last Thursday and the second, and larger, came roughly 27 hours later.
Earthquakes have fallen somewhat on insurers' horizons following relatively quiet years in terms of natural disaster. According to
Allianz
's 2016 Risk Barometer, storm, flood and earthquake all dropped two positions in terms of risk experts' most serious concerns. Natural catastrophe, meanwhile, is down six percentage points among survey respondents in terms of threat presented.
According to Allianz, this "reflect[s] the fact that insurance claims from natural disasters fell to $27 billion during 2015, with natural catastrophe losses as their lowest level since 2009."
In light of that attitude, events like the recent earthquakes in Japan and Ecuador serve as stark reminders of just what is at stake. In the United States, more than 90% of homeowners lack an earthquake insurance policy despite greater risk than ever – particularly along the Pacific Rim.
Notoriously high premiums and dependence on federal aid are the typical reasons given for the low rates of coverage.
The average earthquake policy in California in 2013 cost $676 a year, according to the state Department of Insurance, and policies often have a deductible of 10% or 15%. That means an individual with a $175,000 home with a 15% deductible would have to pay $26,250 out of pocket before getting any relief.
Faced with such daunting figures, many choose to go without a policy.
And the high costs and low take-up rates aren't exclusive to California. In the Northwest, just 10% to 15% of property owners have the necessary coverage to claim damages in the event of an earthquake, and increased publicity on earthquake damage has done nothing to improve purchasing rates.
"You see an uptick in interest, but the actual [business] doesn't rise much," says Karl Newman, president of the Northwest Insurance Council. "Many times people say, 'I'm not going to get earthquake insurance because it's too expensive and the deductibles are too big.'"