Here's how the Supreme Court ruling on Obamacare will affect insurers | Insurance Business America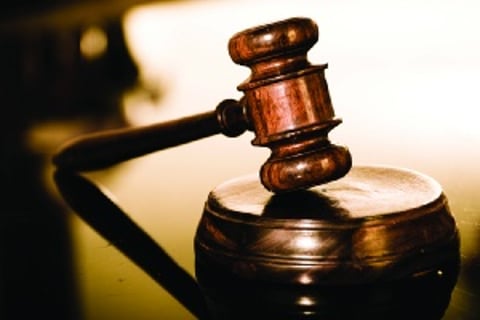 Thursday's Supreme Court decision upholding federal health insurance subsidies under the Affordable Care Act will not have any long-lasting effect on health insurance companies, according to ratings agency Standard & Poors.
In fact, the firm believes the availability of subsidies to all health insurance consumers has been a boon for carriers and will continue to benefit the industry.
"Today's ruling is a positive for the US health insurance industry, especially for insurers that have invested heavily to compete on the insurance exchanges," Standard & Poor's said in a statement. "This will help resolve an uncertainty that has been a pain point not just for insurers, but for the ACA as a whole."
Prior to the ruling, industry observers were concerned that a ruling against the Obama administration would cause healthy customers to flee the market due to unaffordability, triggering a "death spiral" in which rates shoot up to offset the risk of sicker consumers.
Such an outcome would have destabilized not only the economics behind the ACA, but severely impacted an already shifting dynamic in the health insurance industry.
As the ruling effectively returns the market to its status quo, S&P says there will be no long-lasting impacts from the decision or the initial uncertainty surrounding it.
"It's possible that had the court ruled in favor of the plaintiffs, some states would have been motivated to attempt to establish their own state-run health insurance exchanges. Alternatively, policy advocates in the states without state-run exchanges may have urged the legislatures in those states to backfill the withdrawal of federal subsidies," S&P said. "The court's ruling frees these states from having to consider undertaking these administratively complex and costly policy initiatives."
S&P underlined that the "ACA is here to stay," and that the ruling decreases the uncertainty around the Act's implications for insurer's credit rating.
That sentiment was echoed around the industry. Ben Nelson, CEO of the National Association of Insurance Commissioners celebrated the decision as allowing state officials to "move forward with a level of confidence that their markets will not see significant disruption due to a paradigm shift."
The Supreme Court ruled 6-3 in favor of upholding federal subsidies, with Chief Justice John Roberts and Justice Anthony Kennedy siding the more liberal portion of the court to form a majority.
Nearly 10.2 million people have signed up for health insurance policies since the exchanges opened in 2013. Of those 8.7 million are receiving an average monthly subsidy of $272 to help pay for those policies.