Here's how the terrorism variable could affect insurance for Orlando nightclub shooting | Insurance Business America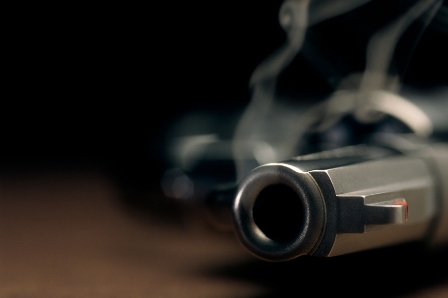 Authorities are investigating whether this weekend's attack on an Orlando nightclub that left 49 people dead and 53 wounded should be treated as a terrorist attack or hate crime, and much could depend on that answer – including how insurance coverage responds to the tragedy.
The shooting, which occurred early Sunday morning, is the deadliest mass shooting in US history and, if so designated, the most serious act of terrorism since September 11, 2001. Twenty-nine-year-old gunman Omar Mateen pushed his way into the Pulse, a popular gay nightclub in Orlando, carrying an assault rifle before opening fire. He then barricaded himself in the bathroom and called 911, declaring to police his allegiance to the Islamic State, the terrorist group that has taken over parts of Syria, Iraq and Libya.
The attackers who killed 14 people in San Bernardino, California last December also claimed allegiance to the Islamic State.
Mateen's statement and subsequent police investigation have led several authorities to call the attack a "terrorist act" and investigate it as such. In insurance terms, however, there is more required to designate an act as terrorism and to have coverage respond accordingly.
According to the Terrorism Risk Insurance Act, the US Treasury Department is tasked with determining whether an event is an act of terrorism. However, the Treasury is not required to do so unless insured losses total at least $5 million – a highly unlikely outcome in this case.
Though the cost of life was severe, property damage is likely to be low.
"This [$5 million] threshold was not exceeded in either the Boston Marathon or San Bernardino attacks, and neither event was certified as a terrorist event by the US Treasury," said Loretta Worters, vice president of communications for the Insurance Information Institute.
"What that means is that the Pulse nightclub's standard property and casualty policies will respond to the physical damage and (if purchased) business interruption losses incurred. The club's workers' compensation carrier would cover the cost of injuries, lost wages and death benefits arising from any workers who were injured or killed."
Nightclubs are a notoriously underinsured class, however. A high risk profile means many clubs must pay as much as $1 million for liability insurance – a price most cannot afford. Recent losses in the class also led to the exit of several insurers in 2012, leaving many to the often more expensive surplus lines market.
"Higher premiums, less coverage—it's all going in the wrong direction," broker Jeff Short with PSG told
Insurance Business America
in an earlier, unrelated interview. "Retail agents are running around everywhere, trying to get better terms and trying to match expiring premiums and you just can't. Premiums are now double or three times what they were a couple of years ago."
How the Orlando shooting will affect the class has yet to be seen.
RELATED STORIES:
The Boston Marathon bombing: Was it terrorism?

San Bernardino, other mass shootings prompt "active shooter" coverage