Heritage Insurance appoints agents to Agency Council | Insurance Business America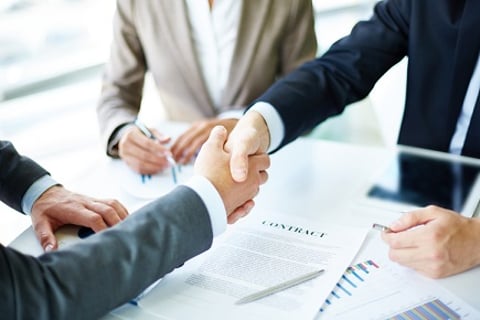 Heritage Insurance has selected two agents from Brightway Insurance to represent independent insurance agents on its Agency Council.
Dimitri J. Apostle, owner of Charlotte, NC-based Brightway, The Dimitri J. Apostle Agency, and Chris Huebener, from Brightway, Ponte Vedra Beach in Ponte Vedra Beach, FL, have been selected to join the 12-member council. Appointed earlier this month, the two will serve on the council for a one-year period.
Celebrate excellence in insurance. Join us at the Insurance Business Awards in Chicago on October 26.
"I'm humbled and honored to represent other agencies on the Heritage Insurance Member Council, serving as a sounding board and as a voice of the agents who sell their products," said Apostle, who was named "Mover and Shaker of the Year" by Brightway in 2016. "I look forward to serving on the council this year."
"I'm flattered to be selected for the Heritage Insurance Member Council and look forward to representing my fellow agents on the council," commented Huebener, who was recognized by Brightway with the "$2 Million Producer Award" in 2016.
"We're pleased that Dimitri Apostle and Chris Huebener have accepted our invitation to serve on our Agency Council and look forward to the dialogue we'll have with them and the other council members at our next council meeting scheduled for October 12-13, in Clearwater, Fla.," said Heritage vice-president Kent Oberoi in a statement. "Their feedback is important and instrumental in aligning organization strategies with distributional opportunities."
Related stories:
Insurance stocks at the mercy of Irma
Florida insurer closes deal to enter Hawaii market