High-tech scans catch out aircraft engineer's six-figure fraud attempt | Insurance Business America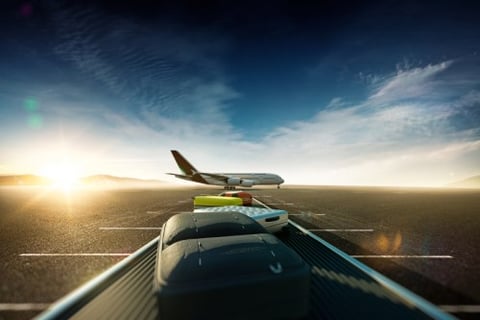 An aircraft engineer who made false insurance claims worth hundreds of thousands of pounds for his supposedly missing luggage has been sentenced to jail, thanks to evidence from airport scanners.
Miguel Kakaie, 45, of Aberdeen, will be imprisoned for two years after being found guilty of stealing hired specialist camera equipment worth £189,000 and of two insurance frauds that may amount to £240,000,
The Daily Record
and the
Evening Express
reported.
The charges stemmed from Kakaie's false claim that the camera gear that he partly owned and hired were lost in transit when he flew from Aberdeen to Istanbul, Turkey in April 2013.
According to the reports, Kakaie submitted a claim for the loss of the camera gear, saying it never arrived on the airport luggage carousel in Istanbul.
Suspicious of Kakaie's claim, insurer
Zurich
referred the case to the Insurance Fraud Enforcement Department (IFED) of the London police.
IFED operatives, who contacted British Airways and the concerned airports, obtained the scanned images of Kakaie's luggage when it passed through the security checks at Heathrow.
The images showed that Kakaie's four bags were empty, according to the reports. The Istanbul airport also confirmed that at least two of the bags reached the baggage carousel, the
Evening Express
reported.
Authorities arrested Kakaie in October 2013 at his home in Aberdeen, where they found several high-performance batteries which he reported as missing with his luggage.
"Kakaie clearly planned this whole fraud from the start, trying to make it look like his baggage was lost in transit at the airport to hide the fact he had stolen the hire equipment," the
Evening Express
quoted IFED detective constable Clint Bond as saying.