Hippo secures $14m to fund 2017 launch | Insurance Business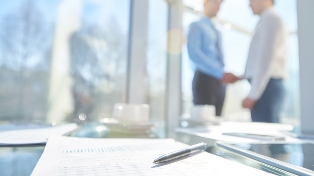 Mountain View, CA-based Hippo, a provider of smart home insurance, has raised $14 million in a Series A round to support its product development and marketing for its 2017 official launch.
The funding was headed by venture capital firm Horizon Ventures, and participated in by RPM Ventures, Propel Venture Partners, GGV Capital and Pipeline Capital, as well as several fintech investors and entrepreneurs.
In a statement, Hippo said it aims to disrupt the industry by providing home insurance that is fast and simple to purchase online, has more transparent coverage suitable for today's modern lifestyles, and by being available at lower prices by going directly to consumers.
Assaf Wand, Hippo CEO, said: "We took everything that's wrong with the current state of home insurance - the confusing forms, the outdated policy terms, the agent as middleman - and fixed it."
"The home insurance industry hasn't changed in decades and no longer reflects modern lifestyles. Today, many homeowners do not fully understand what their policies entail or what coverage they really need. Policies still cover old school items like pewter bowls, stock certificates and furs, but only provide $2,000 of coverage for home electronics. At Hippo, we make sure modern homeowners are fully covered through our online, transparent, and affordable policies."
Also backing Hippo's upcoming official launch are several fintech veterans, including Mark Lefanowicz, CEO, Ethos Lending; Pete Flint, founder, Trulia & Board of Directors, Zillow Group; Warren Hogarth, former partner, Sequoia; Jacob Gibson, founder, NerdWallet; Matt Humphrey, CEO, LendingHome; Josh Stech founding partner, LendingHome; Louis Beryl, founder & CEO, Earnest; Ramtin Naimi, general partner, Abstract Ventures; Soo Boon Koh, managing partner, iGlobe Partners; and Christopher Hill, founder & chairman, PerkSpot.
Frances Kang of Horizons Ventures had this to say about Hippo's entry to the home insurance market: "The insurance ecosystem has been overdue for innovation and disruption. In the days of technology, convenience and accountability, home insurance still isn't easily available online, is overly complicated and requires people to go through agents.
"We believe Hippo will be a force to reconstruct the home insurance market, providing more transparency, efficiency, cost-savings, and more importantly, peace of mind to consumers."
What do you make of these controversial comments? Do you believe home insurance is in need of such a revamp and that "the agent as middleman" is part of what is wrong? Leave a comment below with your thoughts.
Related stories:
Lemonade raises $34m in funding round
IAG backs UpGuard in US$17 million fundraising