Hiscox posts results for first nine months of 2021 | Insurance Business America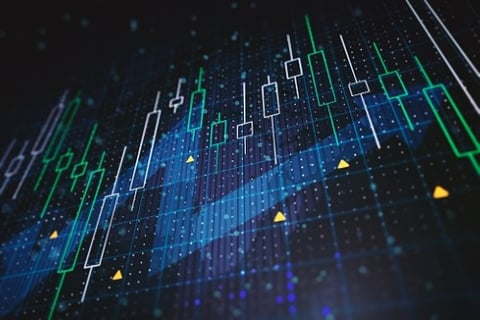 The international specialist insurer Hiscox has become the latest insurance firm to issue its trading statement for the first nine months of the year to 30 September 2021. And the news is good for the group's gross written premiums (GWP) which saw an increase of 6.1%, up to $2,462.9 million.
Hiscox noted this increase is indicative of strong rate momentum across all business segments, as outlined in the table below.
| | | | |
| --- | --- | --- | --- |
| | GWP to 30 September 2021 | GWP to 30 September 2020* | Growth in USD |
| | US$ million | US$ million | % |
| Hiscox Retail | 1,756.40 | 1,659.20 | 5.9 |
| Hiscox London Market | 900 | 839.6 | 7.2 |
| Hiscox Re & ILS | 806.5 | 763.6 | 5.6 |
| Total | 3,462.90 | 3,262.40 | 6.1 |
*2020 gross premiums written have been represented to reflect reclassification of the Special Risks division.
The group highlighted that the growth seen in its London Market arm shows that this business continues to benefit from aggregate rate increases across the portfolio. Meanwhile, Hiscox's retail go-forward portfolio grew by 5.7% on a constant currency basis, after planned reductions in sections of the US broker channel. Also, within Hiscox Retail there was continued strong growth in digital partnerships and direct (DPD) business with GWP up 19.3%. The group noted that the combined ratio of the retail business is progressing in line with expectations.
For the Hiscox Re & ILS business, the group noted an improved rate outlook for January renewals following elevated natural catastrophe losses in Q3 2021. Net premiums written grew 46.0%.
Hiscox USA
Hiscox USA saw its GWP decline 2.8% to $674.1 million, from $693.3 million in the same period for 2020. However, it noted that this is in line with its expectations and previous guidance, as a result of planned reductions in its US broker channel to reshape the business towards customers with revenues under $100 million and in particular those under $25 million.
"We have now exited approximately $75 million of large cyber, stand-alone general liability and other broker channel business which is no longer within our appetite," Hiscox said. "These actions were partially off-set by rate strengthening of 10% in our core broker channel. Excluding the effect of the course correction actions, Hiscox USA go-forward portfolio grew by 8.1%."
Hiscox also highlighted its US business added around 20,000 customers in the third quarter with approximately 510,000 now insured and that it is expanding our customer reach through new partnerships. Meanwhile, the roll out of new core technology in the US is in its final stage as it benefits from the group's capital investment strategy.
Hiscox added: "The new platform will widen our footprint and will increase agility by enhancing the digital experience for agents and customers as well as through to product and underwriting changes."
Reserves
Hiscox revealed it has $110 million net reserved for Hurricane Ida based on an insured market loss of $35 billion and $40 million net for European floods based on an insured market loss of $9 billion. Meanwhile, non-catastrophe loss experience across the group remains favorable and the group's net COVID-19 loss estimate remains unchanged at $475 million for 2020 and $17 million for lockdowns announced in 2021.
Commenting on the results achieved, Bronek Masojada, group CEO of Hiscox said: "Hiscox London Market and Re & ILS are performing strongly and we continue to benefit from excellent growth in our retail digital business. Our capital position is robust. As I make my last quarterly trading statement as CEO of Hiscox it is pleasing to see the business in such good shape."