Hiscox reveals latest numbers and Brexit update | Insurance Business America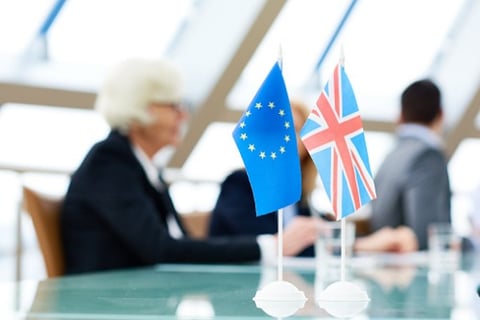 It looks like all is well over at global specialist insurer Hiscox Ltd.
Announcing its interim results this morning, the Bermuda-headquartered firm reported higher gross written premium (GWP) overall and across its retail, London Market, and reinsurance segments. For the first nine months of the year to September 30, Hiscox saw a 14.3% rise in total GWP from US$2.7 billion in the same period last year to 2018's more than US$3 billion.
Broken down, here are the numbers:
Hiscox Retail – US$1.6 billion, up from US$1.4 billion
Hiscox London Market – US$664 million, up from US$590 million
Hiscox Re & ILS – $782 million, up from $705 million
"We have had strong growth, but as the market remains challenging, we will remain disciplined, and I expect our growth to moderate over the balance of the year," said Hiscox chief executive Bronek Masojada. "It has been an active third quarter for claims across the group, both from large losses and catastrophes, and I am pleased with how we have responded.
"Hiscox Retail continues to benefit from investment in the brand, and we were pleased to welcome our one millionth retail customer."
The retail operation is made up of Hiscox UK & Ireland (with GWP of £453.2 million or US$611.9 million), Hiscox Europe (€215.7 million or US$257.3 million), Hiscox USA (US$611.9 million), Hiscox Special Risks (US$101.3 million), and DirectAsia (US$14.2 million). All units posted higher GWP figures compared to the same nine-month period in 2017.
As for its Brexit preparations, Hiscox described them as well advanced.
"We are already utilizing the new Lloyd's Brussels subsidiary and our Part VII plans are on track," noted the insurer. "Our new European subsidiary, Hiscox S.A., is fully operational and expected to start writing business from January 01, 2019.
"Our plans have always assumed a worst-case scenario 'hard Brexit' and we are prepared, irrespective of the outcome of the government's negotiations."