Over a third of US workers have experienced harassment at work – Hiscox | Insurance Business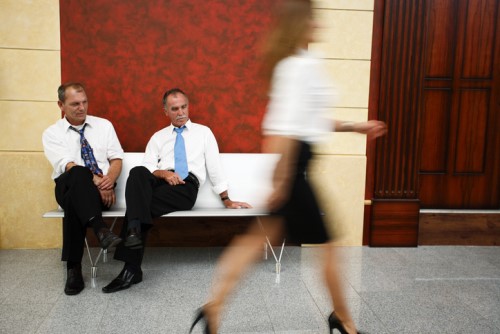 After the Harvey Weinstein scandal rocked Hollywood, many industries have continued to feel the after-effects of the #MeToo movement. In the 2018 Hiscox Workplace Harassment Study, more than a third of US workers reported that they feel they've experienced harassment in the workplace, with sexual harassment topping the list of the most common forms of employee misconduct. Among female employees, 41% reported that they feel they've been harassed at work, while more than three-quarters of accused harassers are men.
"What we're seeing is that harassment can happen in any type of company, any size, any industry, and I think the survey showed that people are more aware of the types of situations that can arise, especially because of the social movements like Me Too or Times Up," said Patrick Mitchell, management liability product head at Hiscox USA.
Besides creating a workplace culture where employees feel safe, companies should be concerned with the costs of harassment allegations. The Equal Employment Opportunity Commission (EEOC) reported that in 2017 alone, companies paid $46.3 million to settle sexual harassment allegations. Meanwhile, Hiscox conducted a study last year involving all employee disputes in its SMB segment and found that from the 1,200 closed claims, about 24% of employment charges resulted in defense and settlements averaging about $160,000.
Read more: Magic Kingdom's insurer filed suit against Harvey Weinstein
The 2018 survey also pointed out that harassment doesn't always come from internal sources.
"Companies should be careful not to overlook some of the other potential incidents of harassment that they can face," said Mitchell. "One in five respondents said that the harassment was from non-company employees, so customers or vendors – scenarios that aren't always highlighted by some of the coverage in the news."
Hiscox has a three-pronged approach – prevent, detect, and mitigate – to address the problems identified by the survey that brokers and agents can pass along to their clients.
"When you talk about prevention of claims, of course education tops the list. Educate the employees on what it is, how to avoid it, [and] how to report it. Also, having a zero tolerance policy is a big part of the prevention process," explained Mitchell. "When it comes to detection, it's watching for patterns – things like refusal to promote employees based on certain groups such as age or race – and making sure employers address any allegations or rumors of harassment as soon as possible."
Regular surveys among employees can help to identify the potential presence of harassment in the workplace before it grows into a serious issue, added Mitchell, as well as other mitigation methods.
"Making sure that they take every single complaint of harassment seriously – investigating thoroughly, using outside counsel – those are some of the things they can do, and of course, insurance is a part of that mix as well," he said.