Holmes Murphy launches new organizational engagement company | Insurance Business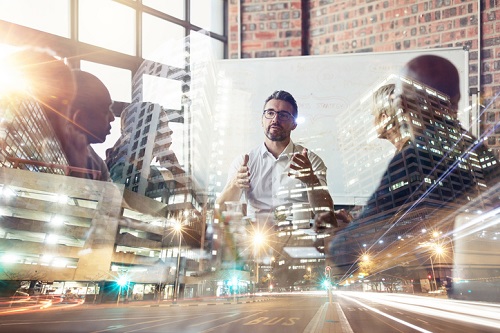 Holmes Murphy has launched a new company that aims to provide business clients with a "holistic employee approach."
The new company, ethOs, focuses on improving workplace culture and engagement with multi-generational staff. Working with employers, ethOs will address all aspects of an employee's wellbeing, a release said. It does this by using a "holistic talent strategy" and considering the client's business goals alongside workforce demographics, organizational objectives, the culture, and environment.
EthOs is led by Ali Payne, who has over 20 years of industry experience as an organizational engagement/culture expert.
"Our goal at ethOs is to ensure the whole employee comes to work every day by helping our clients build a culture that empowers and motivates their biggest asset — their talent," Payne said in a statement.
Payne added that employees who are engaged "stay with their employer longer, achieve higher productivity, and drive the organization forward."
"An employee's holistic wellbeing dramatically impacts their work product, which is why we saw the need to launch ethOs," said Holmes Murphy chairman and CEO Dan Keough. "At Holmes Murphy, culture and employee engagement are the keys to how we operate and provide the best possible service for our clients. With this new approach, we look forward to helping more businesses achieve their goals."