Horse centre claims insurer and agents faked signatures | Insurance Business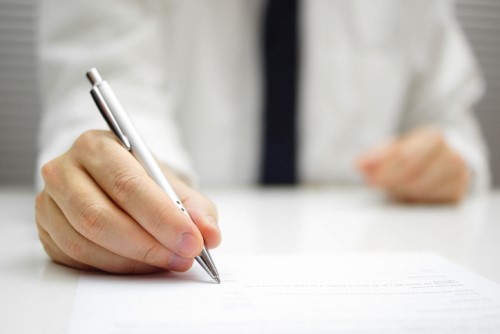 An equine training centre has filed a legal complaint against its insurance broker and agents, alleging that their actions resulted in a claim denial by carrier Markel Insurance Company.
GAB Secret Acres Horse Training Centre in Illinois' Madison County filed a complaint against the Baldree Insurance Agency,
Risk Placement Services
, and Thomas Mabry, all of which represent Markel.
The complainant alleged that the defendants forged the signatures of GAB's two principals and were the recipients of loan proceeds, which they used to benefit their operations. The purported loan was said to have resulted in the cancellation of the plaintiff's insurance policies. The broker and its agents also were accused of not procuring coverage to replace the one that previously lapsed.
Local publication
Madison-St. Clair Record
reported that, as a result, Markel denied a claim filed by GAB in April last year after a hail storm damaged its insured property. Markel explained that the denial of coverage was based on the cancellation of the firm's policy for non-payment of premium.
According to the complaint, the company is seeking upwards of $50,000 in damages and payment of attorney's fees in a trial by jury.
Related stories:
Insurance fraudster who attacked adjuster wants new trial
Insurance fraudster admits setting blaze that killed firefighter