House votes to override Obama's veto on ACA repeal | Insurance Business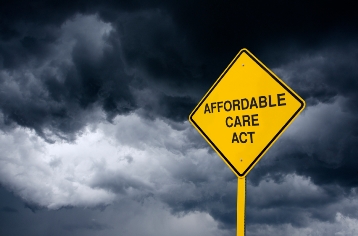 The Affordable Care Act (ACA) gets to live yet another day, as Republicans fail to override President Obama's veto on repealing the arguably divisive law. Congress met Feb. 2 to vote over the issue, but the decision to overturn the veto fell short of earning two-thirds of the vote.
Had the veto been successfully overruled, the repeal would annul much of the core components of the ACA - particularly the clauses that declare health insurance mandatory for most individuals and large companies, as well as the taxes imposed by the legislation. It would also rescind the law's option to allow states to expand Medicaid coverage to low-income households. The repeal would have additionally halted federal funding to Planned Parenthood.
"What we're proving today is if we have a Republican president next year, we will repeal Obamacare," said House Speaker Paul Ryan, R-Wis.
Ryan confirmed that the GOP will provide its own alternative proposal to the ACA sometime this year. He stressed that the alternative plan would lead to lower costs and "restore the doctor-patient relationship."
Since the ACA's introduction six years ago, Republicans have tried and failed to come up with a viable replacement to the healthcare law.
Democrats, citing estimates from the nonpartisan Congressional Budget Office, said that 22 million Americans would lose their medical care had the President's veto been denied and the repeal pushed through.
"[It's] probably one of the saddest examples of a Congress run amok," Rep. Chris Van Hollen, D-Md. said of the Republicans' attempt to shoot down the ACA for the 63
rd
time.
Van Hollen also criticized Republicans for attempting to cut off Planned Parenting's federal money.