How a program administrator maintains its competitive edge | Insurance Business America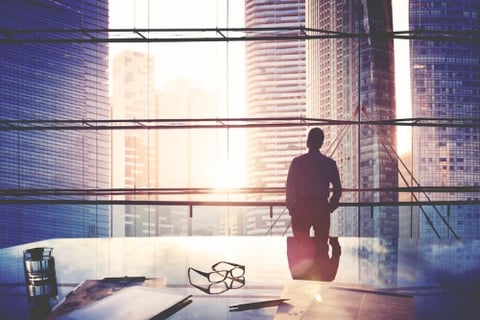 In the competitive space occupied by insurance program administrators, REInsurePro stands out as a firm that focuses on investors' needs by offering customized property and liability program packages. Due to its recent accomplishments, REInsurePro has been named one of Insurance Business America's 5-Star Program Administrators/Managers for 2021. In an interview with IBA, Shawn Woedl, REInsurePro's chief executive and president, said that the company's role is to provide alternatives when their agent partners have difficulty finding them.
"It's the way we've structured our program [with flexibility] that makes us so different and so unique … We allow our investors and retail agents to operate knowing that we have a monthly reporting form, that we can accommodate four locations through all phases of activity on a single square, on a single schedule, and are able to branch out not just to the traditional residential real-estate investment type of properties, but into small multifamily, into vacation rentals, into lender, into nonperforming notes," he explained.
Aside from being able to pivot when market circumstances call for a different course of action, REInsurePro leverages technology to stay ahead of its rivals.
"Technology is vital in the way that we do things, and it allows us to respond very quickly and be able to fully underwrite a location [in] seconds by using technology and data points. We pull nearly a thousand data points for every location before we even agree to insure it, and we can do that in under a minute. In addition to that, our technology platform is so smooth, so easy for [our agents] to use," Woedl said.
With regard to the impact of COVID-19, he expects the company's real estate investment program to be driven by how insurance companies respond to incoming claims as well as the issue of eviction involving some properties.
"On the property forms that we use as commercial property forms, all of them have full bacteria and virus exclusion, and also loss of rent or business income for that cover to be triggered. There actually has to be physical damage to the property. And that's largely the same with most commercial property policies that are available to investors," Woedl said.
Acknowledging the importance of coverage for catastrophes, such as earthquakes, terrorism, and political violence, he said that REInsurePro works to educate investors about the tools that are useful to them.
"We do that through our retail agent partners by helping them to understand how important it is for them to sit down with each one of those investors and figure out what their business model is, to design their coverage package and make it unique to them," he said.
He added that excellent retail agent partners are passionate about the industry, do not take shortcuts, and are dedicated to engaging with each investor client in covering risks appropriately in a manner that makes them true advisors for investors in this niche market.