How commercial lines agents get paid, and common traits of top producers | Insurance Business America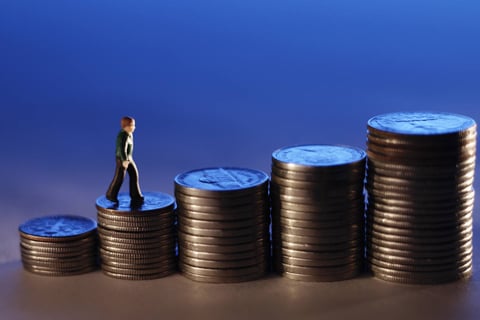 So it's salary plus commission or straight commission – unless you are a top producer, in which case it's a draw against commission.

That's how most commercial lines insurance producers are compensated, according to current results from the poll question on the home page at www.ibamag.com and an earlier survey from The Omnia Group and the National Alliance Research Analysis.

Our poll question simply asked agents to tell us about the way they are compensated. While it isn't scientific and is a relatively small sample, I found it interesting (and reassuring) that our survey results matched up very well with the results from the much larger Commercial Lines Insurance Producer Benchmark Analysis, released in 2012.

That survey was set up to produce a set of behavioral assessment/personality benchmarks for a top-earning commercial lines insurance producer, but it also had detailed statistics on how 451 commercial lines producers are compensated, plus how an elite group of 28 top producers are compensated.

In our poll, 37% of respondents said they are compensated via "salary plus commission," which aligns closely with the 34% in the Producer Benchmark Analysis. The next most common form of producer compensation was "straight commission," chosen by 34% of our respondents and 30% of the Producer Benchmark Analysis respondents. "Draw against commission" garnered 13% in our poll and 21% in their poll, followed by "salary only" at 6% and 11%.

One interesting deviation among all producers and top producers was that top producers in the Benchmark Analysis are most commonly compensated via a draw against commission. Thirty-two percent of the top producers in that survey chose that option, compared to 25% indicating salary plus commission and 22% indicating straight commission.

Here are some other interesting findings about that elite top producer group, consisting of the top 7% of revenue generators for all commercial lines respondents in the Producer Benchmark Analysis. They are typically male (82%), their average age is 46, they have spent an average of 13 years with their agency and 21 years in the industry. They are also highly educated, with an amazing 86% having at least a four-year college degree (that's about three times the national average).

Most top producers work in larger agencies, which are able to hire more support staff, allowing the producer to manage a larger number of accounts. The support staffs also mean the top producers can spend more time doing what they do best – which is to sell. But according to the Producer Benchmark Analysis, as top commercial lines producers build their books of business over the years, the book becomes more heavily weighted toward more service-intensive renewal business. The survey found that top producers do 80% of their business from renewals and 14% from new business, compared to 64% renewals and 36% new business for all producers in that survey.

Obviously not all top producers are college educated, middle-aged men working for large agencies with 20+ years in the industry who generate 80% of their revenues from renewals. But it's surprising how many share those characteristics.

You may also enjoy: "Are insurance agents being paid what they're worth?"
"Bringing home the big bucks: The best places to be a broker"
"Turnover especially costly for independent agencies"