How do insurance companies get young people interested? | Insurance Business America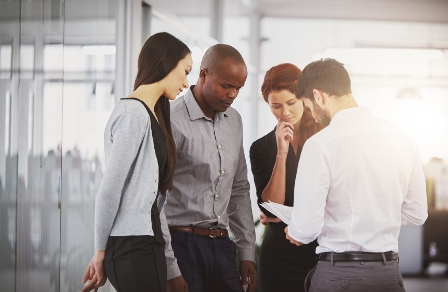 How can insurers and brokers get young people interested in the profession?
It's not just a lofty question, but a real challenge when it comes to recruiting the next generation of insurance professionals.
The skills gap, or skills mismatch as some prefer to call it, looms over the insurance field as analytical and communication skills are in high demand.
Now in its second year, the Insurance Careers Month (February), aims at directly addressing the problem of engaging young professionals.
A vice president at the insurance professional development organization
The Institutes
described how using millennials already in the industry as ambassadors is part of the Careers Month strategy.
"We're facing an unfortunate headwind in attracting young people - it's well documented that the majority of young people don't know what insurance is and those who do sometimes have a negative view of our industry," Elizabeth Walsh, a vice president at The Institutes said.
"We're trying to get young folks to be the face of the industry, we're doing a lot of peer to peer recruitment. We talk to companies about trying to build out their internship programs."
One woman told Walsh that visiting a local insurance company in her junior year of high school cemented her decision to major in risk management insurance.
Want the latest insurance industry news first? Sign up for our completely free newsletter service now.
The deficit of millennials compounds the issue of missing skills insurance companies need.
"The boom in technological advancement is giving rise to an increased focus on tech-related positions like programmers, IT specialists and especially data scientists - that's something we see continuing for years," Walsh said.
"The perception for insurance industry is agent/broker type positions and not the actuarial science that happens behind the scenes."
Despite its challenging reputation among millennials, insurance could become a young person's dream industry according to Walsh.
"What young professionals today want is to make an impact, to know their work is worthy, it's (insurance) the prime opportunity," Walsh said.
"Because it's got flexible working hours, they want to make a lot of money right out of the gate, it's a great industry for the millennial population."
Related stories:
These six insurance jobs are most likely to suffer from the oncoming talent gap