How do my unconscious biases affect my insurance job? | Insurance Business America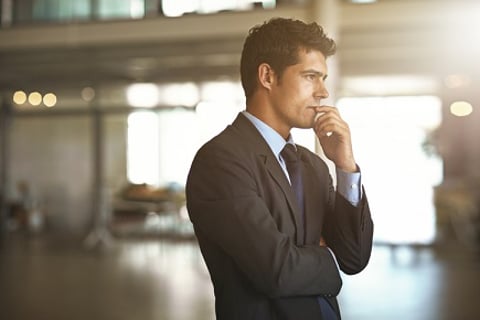 Great opportunity for a hard-working individual to thrive in collaborative environment
Or:
Great opportunity for a relentless hard worker to thrive in mission critical position
You may be thinking … what a strange lede. But everyone will react to those two sentences in different ways depending on how their unconscious biases translate the language. That's why major insurance broker NFP is implementing language neutrality in its job specs and operational communications.
"We all bring our unconscious biases into the workplace. In order to beat it we have to understand it, identify it, and work hard at removing it," said Kim Davis, executive vice president and chief human resources officer at NFP.
So, what is unconscious bias? It's difficult to articulate exactly because it's unique to each individual based on things like gender, race, background, education and experiences. For example, if a man with a beard scared you as a child, you might never fully trust bearded men again. Consciously speaking, that's totally irrational but we can't necessarily control our unconscious reaction to the bearded insurance agent sat in the board room gunning for promotion.
Our unconscious biases enter the insurance workplace in many ways internally through hiring and firing, assignment handouts, performance feedback and so on. There's also a strong possibility it factors in our external dealings during underwriting, claims adjusting and advisory services.
"To combat unconscious bias, it needs to be defined within the workplace and understood in a way that makes everybody aware that all people have biases. It's a natural part of being human. The human mind is constantly processing an inordinate amount of data, so it's only natural that we ingest and interpret that data based on things we've been exposed to in the past. It doesn't make us bad or good people; it just makes us human," Davis told Insurance Business.
Davis took the chief human resources officer role NFP about four years ago. While NFP has been focusing on the Women in Leadership program for just about 3 years, just in 2017 their focus expanded to unconscious bias to incorporate all underrepresented groups. It has tested out multiple unconscious bias trainings (the one-size-fits-all approach doesn't work with this) and the company makes ongoing review of employment related processes to ensure as much neutrality as possible.
"You can't just tell people what unconscious bias is and then expect it to just go away. At NFP, we specifically train our people to take that understanding of what unconscious bias is into all insurance transactions and all situations that might affect other people," Davis added. "Our hiring principals are a good example of this.
"In order to create a more diverse workforce, we stopped asking what a prospective employee's current compensation was. If you start with that question, there's a very good chance you will make a future offer with that information in mind. Rather, it's important to focus on the skill, the experience and the suitability of the candidate for the role and determine competitive pay for the right set of skills and experience."
What is your insurance company doing to beat unconscious bias and promote a more diverse workforce? Let us know.
Related stories: