How insurance companies have adapted to the new COVID-19 normal | Insurance Business America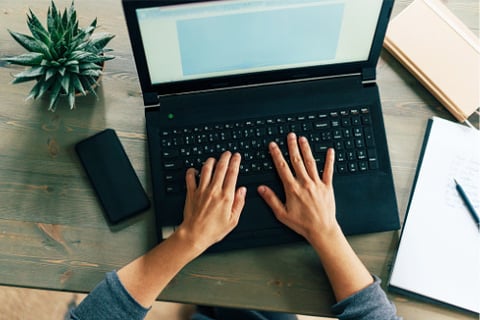 The US continues its fight against the coronavirus outbreak. Depending on the state, some Americans have been under lockdown since the end of March. The state of Washington, for example, where the first COVID-19 case in the US was reported, has been under a stay-at-home order since March 23.
In the meantime, brokers and agents have adjusted their operations and at the same time are keeping up morale and engagement among team members, with the help of a few tools and techniques.
Read more: Coronavirus checklist: 10 steps to safeguard your business
"USG has always worked hard to maintain a culture with high employee morale, but how we have continued that during the COVID-19 crisis has changed," said Jennifer Kessel, marketing director at USG Insurance Services. "The most important tool we've used is video software to continue our production meetings and one-on-one calls. Conference calls are great, but seeing someone face to face, especially in a time like this, is critical."
USG also launched internal initiatives focused on gratitude and bringing joy to its teams. These have featured new "co-workers," such as dogs, kids, and even a donkey, and health and wellness information focusing on mental health, physical health, and financial well-being. The wholesaler and managing general agent also prepared 30-minute weekly interactive webinars on gratitude, habits, goal-setting, and other personal development topics.
These types of activities have become especially important to keep teams connected since remote work has become the new normal for most companies. Experts have warned that long-term isolation from work colleagues, as well as basically everyone else, can take a toll on people in what is already a state of crisis. At the same time, employees still need to be productive, despite the many distractions, which presents managers with a tough juggling act.
In a Q&A that accompanied a webinar on leading remote workers, which was organized by the Wholesale & Specialty Insurance Association (WSIA), panellist Leah Ohodnicki, SVP and US head of producer management for Argo Group, noted how leaders can address production goals among staff during this time.
"Each situation is unique, but considering the myriad of possible distractions in the home currently – many of them completely unavoidable – now is a time to manage with empathy," she explained. "Work with your associates to review expectations pre-COVID-19 and have an honest discussion with them about what's reasonable currently. Set new production goals and determine together the cadence for checking in on those goals. Communication and space for 'real talk' in this work remote extreme circumstance are of the utmost importance."
For some companies, the transition to remote work and the ability to track production metrics was made easier thanks to technology and pre-existing work from home protocols – an important lesson for those companies that weren't as well-prepared for this new normal.
"USG is fortunate to have state-of-the-art proprietary technology and that made our transition to 100% work from home easy," said Kessel. "About 10% of our team worked from home prior to COVID-19 mandates, which allowed us to already have the workflows, productivity metrics, and reports in place that are needed for the success of the 100% work from home operating model."
Besides focusing on employees, being empathetic with clients is likewise critical considering the struggles that many businesses are currently facing. Take the hotel industry, which since mid-February has already lost more than $10 billion in room revenue, according to the American Hotel & Lodging Association (AHLA).
"We're all in new territory, so you have to be sensitive to … all the clients that have renewals coming up as their environments have changed as well," said Joel Cavaness, president of Risk Placement Services (RPS), during a recent Insurance Business webinar. "You're talking about clients who are having to make employee adjustments. They're having to cut their staff. A lot of people aren't able to do the same work that they were doing before, so [businesses are] repurposing people to do things that maybe they weren't accustomed to doing [before]."
Even as lockdown restrictions ease up in some parts of the country, maintaining consistent communication with insureds will be of the utmost importance, whether it's on insurance-related topics or just to stay in the loop on how they're doing during this stressful time.
Read more: Fitch Ratings: The impact of the coronavirus on the global insurance industry
"Our sales team has been very focused on picking up the phone and calling their clients – not to discuss business or accounts, but to see what we can do to help during this time," said Kessel. "We understand that this is new uncharted, sometimes scary territory for everyone. Our goal is to lead with our hearts and compassion during these times and support our clients and their communities in any way that we can."
If it wasn't clear before, it's certainly clear now – the work of insurance professionals is essential, especially in times of crisis like this one.
"You cannot run this economy without insurance," said Cavaness. "Insurance professionals need to be there for their clients in one way or another [for them] to be able to operate … Things still have to be insured – people still need to be insured for their personal effects, people still need to get their business coverage, there still has to be workers' compensation. We cannot run this economy without insurance."