How producers can tap into their LinkedIn potential | Insurance Business America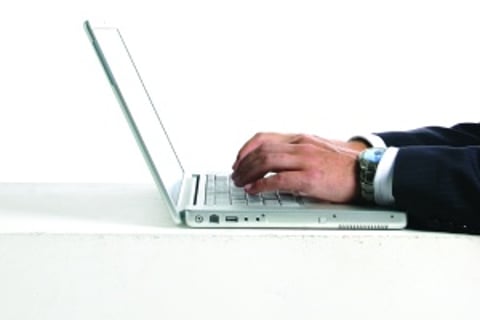 Brokers are potentially missing an opportunity to grow their network and expand their business by ignoring the power of their LinkedIn profiles.
That's the message from Kate Nankivell, whose LinkedIn and social selling business Force of Nature has evolved to help business people get the most out of the professional b2b networking platform.
Nankivell told
Insurance Business
that many people will Google someone they're going to meet for business and their LinkedIn profile usually turns up in the top 3 search results.
This means it has become an essential asset in their range of marketing tools and by not optimising it they are effectively losing business opportunities.
"It's like going to the biggest networking event on the planet in your old track pants and standing with your nose in the corner and hoping this will result in business," says Nankivell.
"The person who has taken the time to create a well-worded, well-crafted profile which speaks to their ideal customer and tells them how they can help them is going to win in the professional credibility stakes over the one with the sparse, poorly created or worded profile with no professional headshot."
LinkedIn now boasts more than 300 million members worldwide with a growth rate of two people per second. There are over 1.1 million members in New Zealand, and unlike Twitter, Facebook or other social media users, LinkedIn members are there solely for business and professional reasons.
Nankivell says one of the first steps a broker should take is to invite their business network to connect with them on LinkedIn.
"I would estimate that many insurance brokers have a far wider network than 150 connections, but they're currently not connected to them on LinkedIn and so therefore they are missing an opportunity to position themselves as the professionals they are," she says.
"Business success in many industries is all about your networks and the relationships you develop. This is no different in the insurance industry and particularly for insurance brokers.
"If you've only got 150 connections and you haven't been doing a lot to nurture those connections then you're not making the most of the platform.
"I would be encouraging a person in that situation to grow the number of people they're connected with and nurture those connections and to have their business connections reflected in their LinkedIn connections."
The figure to aim for, she says, is at least 500.
"Once you get over 500 it's about you showing up on other people's profiles when they go on to LinkedIn and about the reach you have when it comes to sharing information of value."
While LinkedIn has long been used in the recruitment area either looking for talent or looking for jobs, Nankivell says social selling on LinkedIn now offers a different way of approaching business development. This is far removed from the days when the norm was cold calling someone after leafing through pages of dusty hardback business directories that went out of date as soon as they were printed.
"It's new territory for many business people and that is OK," she says. "I'm like a tour guide for the new territory."
"Now you can find out a lot about a person before you even speak to them, and equally when you do make contact they can see the same about you.
"So instead of a cold call it's a warm connection. That's changed the game but you need to learn to do that effectively.
She adds: "The business world and sales professionals are transitioning into a new way of selling known as social selling. The objective is to leverage the connections you can make on LinkedIn and develop rapport with those connections ultimately with the goal to generate phone calls, face to face and Skype meetings, where you're taking relationships from the online connection into the real world.
"It's still got to happen in the real world but what you're able to do is make use of all that potential and create more opportunities, that's the main drive."