HUB ramps up program strategy | Insurance Business America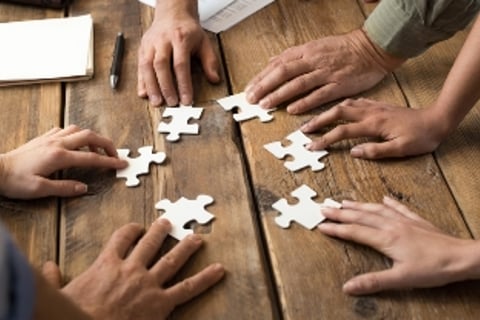 Specialty programs are not only the wave of the future, they are the wave of right now. Programs are currently outperforming other segments within the distribution chain, even during the currently heightened competitive landscape, said Hub International's Yiana Stavrakis, chief sales officer of the Specialty Program Group. Yiana handles sales and marketing for a division created in the past year to build up HUB's development of specialty programs and products.
She said program operators act as expert underwriters who are contracted by a carrier in need of specific expertise. "The program does not bear the risk of a claim and it must follow underwriting guidelines to protect the carrier," she said.
"Inherently in the definition of a program operator is the word expertise. Programs usually focus on specific industry niches where they acquire a superior understanding of the exposures and risks associated with insureds operating in specific arenas" she said.
Even though the performance of intermediaries has been impressive, there are some uncertainties within this space, said Stavrakis. "A looming concern is disintermediation which we can combat by creating superior expertise in a particular product or industry, adding distinct value above the efficiency of direct purchase. There is proven value in investing in specialization, and we are taking specialization to the next level."
She said an example of an emerging specialty market is drones. "The viability of using drones is demonstrated in so many industries, but we are still unsure what effect drones will have on privacy. In construction & even insurance, drones are used to inspect sites but with a lack of historical litigation data, we don't know how courts will interpret insurance policies for this exposure."
"Say you are using a drone to look at a constructions site; the drone views the neighbor sunbathing in their backyard and the photo or video makes it online. What if they sue for invasion of privacy? What are the true damages? This is why the E&S specialty market plays such a vital role in our industry. The flexibility of responsible deregulation plays an integral part in insuring unknown risks without historical claims data.
"Emerging risks usually begin in the E&S world. Underwriting is not restricted by state regulation, giving us a lot of flexibility. Once historical claims data develops and a clearer understanding of the risk is realized, the standard markets enter. It is cyclical, so another emerging risk will develop to take the place of drones in the E&S market shortly thereafter," she said.
HUB's Specialty Program Group is continuing to explore the program space, according to Stavrakis. "We are looking to partner with program operators focusing on opportunistic/emerging industries, with strong leadership and a desire to expand their underwriting practices and products."