Hurricane bill to hit $100 billion for insurance industry | Insurance Business America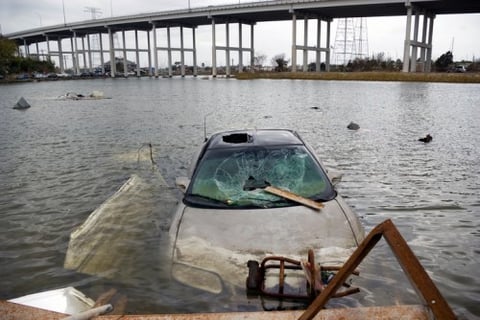 The devastation caused by hurricanes Harvey, Irma and Maria will hurt insurance companies' earnings – but may boost insurance brokers' stocks, according to JPMorgan.
"We think industry insured losses from the 3Q hurricanes will approach or exceed $100bn, which should be sufficient to result in higher property insurance and reinsurance prices given it would wide out most of the industry's excess capital," JPMorgan analyst Sarah DeWitt wrote in a note to clients.
Celebrate excellence in insurance. Join us at the Insurance Business Awards in Chicago on October 26.
Property insurance premiums saw a 10% spike following hurricanes in 2005, DeWitt wrote. She predicted that US property insurance premiums would see another double-digit spike starting in January, according to a CNBC report.
"The rise in property insurance and reinsurance prices could held the insurance brokers which should benefit from higher prices with none of the losses," DeWitt wrote. "Although the (insurance broker) stocks are up following the hurricanes, we think the increase in prices could be higher than the consensus expects."
DeWitt recommended shares of
Aon
and Marsh & McLennan, raising her price target for Aon shares from $155 to $165 and for Marsh & McLennan shares from $90 to $95, CNBC reported.
However, DeWitt cut her earnings-per-share estimates for several property insurance and reinsurance companies by more than 100% because of the hurricanes.
Related stories:
City votes to pay nearly $10 million to reinstate flood policy
Puerto Rico's power outage-related claims could put reinsurers in the red