Hurricane report predicts 14 named storms – are your clients ready? | Insurance Business America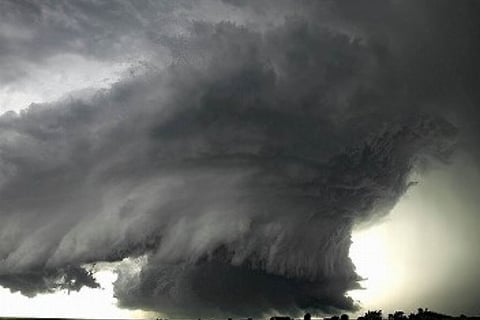 Yet another report on the 2016 Atlantic Hurricane season is out, this time from the world's largest private weather enterprise.
The Weather Company, much like other agencies, anticipates and average number of storms – specifically, 14 named storms of which eight will be hurricanes, three of them major Category 3 storms or higher.
The report for the season, which runs June 1 through November 30, is slightly higher than the yearly average for 1950-2015. Generally, hurricane seasons feature 12 named storms, seven hurricanes and three of them major.
Of these, about two hit the Atlantic coast during a typical season.
"The long-term trends in Atlantic Ocean temperatures suggest the years of hyperactive tropical season may be coming to an end for a while," said Todd Crawford, chief meteorologist at The Weather Company. "Given this trend, along with the background El Nino conditions, the last three seasons have been relatively quiet."
Still, any hurricane season requires preparation from homeowners and insurance agents are in a unique position to help. Besides getting property and flood coverage up to date, excess and surplus lines broker Quaker Special Risk says clients should do some routine roof inspection, trim trees and check landscaping damage.
Agents can also help clients develop a continuity plan – a particularly important step for commercial clients.
"Do you have a plan in place to keep your customers serviced if you experience an extended power outage or damage to your buildings or products?" the company asks. "What will you do if key personnel are unable to make it into work for extended periods of time?
Create a plan that addresses all possible issues that can come up win a storm and make sure all key personnel have access to a copy."
Agents should also remember that flood policies take 30 days to go into effect, so addressing these concerns sooner rather than later is key.