"I just don't see you going anywhere in this company as an African American woman" | Insurance Business America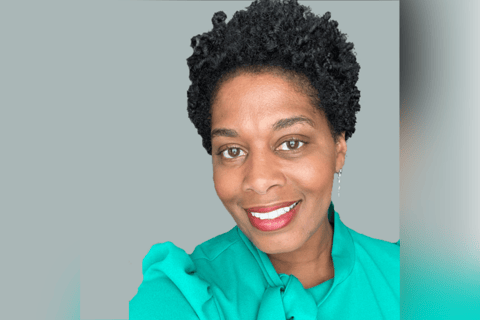 The insurance industry is just a microcosm of the society that we live in, and if women, people of color, and other groups continue to face biases, these will continue to be reflected in the workplace.
That's the perspective of Tonya Washington (pictured), who has spent nearly 30 years in insurance at companies such as The Hartford, Employers Re, and Chubb.
"I've had a lot of experiences that I think are unique to women of color, and they have influenced how I manage and lead," said Washington, regional vice president, southeast E&S property, Arch Insurance.
Register now: Join the Women in Insurance summit in Atlanta
"It's extremely important to me that there is respect among our clients, team members, and other internal or external stakeholders, even when we're communicating tough messages, because there were times when I did not get that respect," she told Insurance Business.
'Everybody wants to be valued'
For Washington, her experiences in the insurance industry have only deepened her empathy for others.
"I can remember one situation years ago, when I was excited about a new position and kept going back to my manager asking when I'd get promoted," she said.
The manager advised her to earn various insurance certifications, including an Associate in Reinsurance (ARe) and Chartered Property and Casualty (CPCU) designation, which Washington did. But eventually, he went on to reveal his real opinion on Washington's career prospects.
"I think he got tired of telling me to do things that he didn't expect me to do. But then he said to me, 'Listen, I just don't see you going anywhere in this company as an African American woman'. And that had a huge impact on me."
Looking back, Washington said it was these moments that have helped her become a better leader.
"It makes me aware that everybody wants to feel valued for who they are, no matter their race, religion or sexual orientation. It also helped me to understand how [discrimination] affect team dynamics, success, and engagement," she said.
"If you're not being valued for who you are, then you don't bring your full self to the table. Everybody just wants to be recognized for what they bring to the table."
Washington is one of the speakers at next month's Women in Insurance Summit in Atlanta. Her panel will tackle the importance of intersectionality in insurance organizations, and how the relatively new concept can enhance diversity, equity, and inclusion (DE&I) frameworks.
How can intersectionality affect DE&I strategies?
First coined by American civil rights advocate Kimberle Crenshaw in 1989, intersectionality recognizes that different systems of inequality based on gender, race, sexual orientation, disability, ethnicity, and class can combine to create unique experiences for individuals.
Simply put, it acknowledges that there are different dimensions to discrimination, and that all forms of inequality reinforce can reinforce each other.
How can this principle accelerate work towards more diverse and inclusive organizations? According to the Center for Intersectional Justice, an intersectional approach doesn't mean fighting all forms of discrimination at once; rather, it ensures that no one is left behind and that different groups can achieve equality together, and not the expense of one other.
In practice, that means policies tackling the gender pay gap must also address the gap between what white women and women of color earn, for example.
Insurance leaders can better see the different layers of inequality when they do the work of confronting and correcting their biases, said Washington.
"Everybody has biases for different things. But I think it's important because if you lack of awareness around your own biases, you don't have the opportunity to change anything," the Arch executive said. "I think that's step number one."
Step two is giving more opportunities to people who have traditionally faced discrimination. But this would be more challenging to do in an equitable way without acknowledging intersectionality.
"Being able to evaluate people in their own merits is important. But if you're not aware of your biases, you won't be able to do that," Washington said.
The Women in Insurance Atlanta summit aims to bring women and allies together to tackle the most pressing issues in insurance. Register for the in-person conference on March 2, 2023.