IBA Northeast: Shift in climate patterns makes flood insurance more important than ever | Insurance Business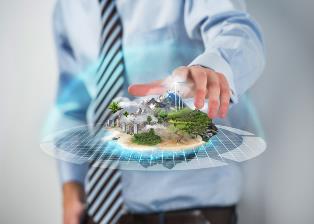 Flood and renters insurance could be more important than ever to Northeastern US residents in wake of a new report showing a profound shift in weather-related risk.
Released Monday, research from US scientists shows hurricanes could start flooding the New York City coastline as often as every 20 years thanks to the effect of climate change on sea-level and water temperature.
Water could surge roughly nine feet in hurricanes that occur anywhere from three to 17 times more often than today, said Benjamin Horton, who helped publish the study.
"The inundations from hurricanes will affect where we live, it will affect how we work, it will cause problems with the ecosystems," said Horton, a Rutgers University professor who studies sea levels. "It's very bleak."
Flooding like that produced by Hurricane Sandy, however, would remain a rarity, happening once every 400 years.
Still, the New York coastline is not prepared for such changes – particularly around New York City, which is home to 8.5 million people, many of whom do not choose to purchase renters or flood insurance. Changing that would be a huge undertaking, scientists noted.
Expense could prove one of the largest barriers for getting residents insured. Already, new FEMA flood maps in Syracuse are upsetting some of the poorest homeowners in the city who will now be required to purchase flood coverage.
And with no government money to improve flood risk through operations such as dredging, there are little other solutions.
For its part, the insurance industry is still pushing Congress to pass the Flood Insurance Market Parity and Modernization Act, which would make technical changes to explicitly endorse private flood insurance issued by non-admitted insurers – a move many believe may draw new market participants and offer better-priced, more appropriate coverage.
The measure has passed in the House and is awaiting a floor vote in the Senate.
Sandy remains the most devastating storm to affect the area, killing more than 120 people and causing an estimated $70 billion of property damage.
The study was published in the Proceedings of the National Academy of Sciences.