IBA South: Changes to Medicaid expansion program receive approval | Insurance Business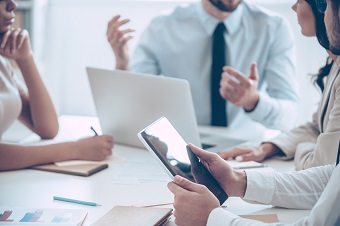 The Centers for Medicare and Medicaid Services has approved the changes proposed by Arkansas Governor Asa Hutchinson to the state's Medicaid expansion program 'Arkansas Works'.
In the letter sent to Hutchinson, Sylvia Burwell, US Health and Human Services secretary approved the five-year extension of Arkansas Works, noting that the state's Medicaid program which was launched in 2013, "has made great progress towards improving health care coverage for Arkansans."
Burwell also added that the approval of the Arkansas Works model "will allow the state to build on this success, while introducing new innovations in how you deliver coverage."
Arkansas Works subsidizes private health insurance for about 300,000 low-income Arkansans. If the program continues, Arkansas' share of the cost of the mostly federally funded program will increase from 5% this year to a maximum of 10% in 2020, the report said.
The most significant changes proposed by the Arkansas governor were the submission of a referral of unemployed recipients to voluntary worker training, a requirement that some recipients pay small co-payments, an end to coverage being retroactive for 90 days, and incentives for employers to offer employer-based insurance to employees who agree to leave the Medicaid expansion program,
Arkansas News
reported.
Meanwhile, the biggest difference between Hutchinson's proposal and that of the federal government concerned the incentives for employers, with a more limited proposal than the governor's approved.
The Obama administration said it will allow expenditure for the employer share of cost-effective, small group employer-sponsored insurance to cover employees who have been on the private option, to the extent that the remaining employer contribution is no less than 25% of the overall cost of the coverage.
The incentives will be limited to a three-year period per employer and will only be granted to those who offer coverage effective on or after January 01 and did not offer coverage in calendar year 2016; or those who offer non-grandfathered small group coverage effective on or after January 01 and previously offered only grandfathered coverage, the report said.
Related stories:
Trump makes pick for health insurance revolution - reports
Evergreen unable to sell insurance as it awaits approval