IBA South: Counting the cost of Hurricane Matthew | Insurance Business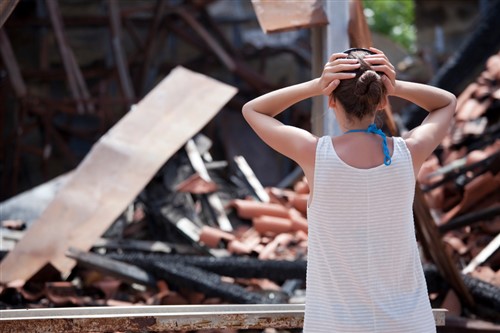 Given that Hurricane Matthew was a deadly hurricane that took several lives, those who are left to pick up the pieces of their homes may feel comparatively lucky. Still, however, the devastation of the property damage and lost business is an expense that will affect their lives for years to come.
For an example of the devastation, look no further than North Carolina where early estimates are in the billions.
The storm passed over the state just over a week ago leaving 26 dead and more than 2,100 in shelters, according to state officials.
"The effects of Hurricane Matthew continue to have a destructive impact," North Carolina Governor Pat McCrory said in a press conference reported on by
ABC News
. "There are still many difficult days ahead, but our top priority will continue to be helping people in the hardest hit areas who are dealing with this flooding."
The North Carolina Department of Public Safety puts the present estimate for the cost of storm damage at $1.5 billion. However, that figure doesn't account for other costs to the economy including loss of economic output from businesses that were forced to close during the evacuation. As such, Moody's Analytics places the potential cost of the storm from $4 billion-$5 billion across the affected states, with North Carolina accounting for about half of that cost.
Now, many areas remain inundated with flood waters and insurance companies are attempting to pick up the pieces. Doing so, however, is proving tricky – particularly because the storm damage has prompted an historic number of claims.
Speaking about the issue, Stuart Lindley, president of Discovery Insurance in Kinston, North Carolina, told
ABC News
: "We've had record flooded vehicles and on top of that, seven of my adjusters were unable to get to work until today because of road flooding. We didn't have a full staff to even take claims."
However, while the closures and frustrations continue to mount, some are looking on the bright side.
According to Goldman Sachs, natural disasters often have offsetting economic effects with the investment bank estimating $10 billion in property damage across all affected states. It suggests that disasters such as this often lead to short-term declines – but that these are followed by demand and output often rebounding to even greater levels with recovery and rebuilding efforts stimulating the economy.
For those who have lived to tell the tale, a positive outlook is more than welcome.
Related stories:
Hurricane Matthew underlines need for private flood market
Florida insurance claims hit $218 million after Hurricane Matthew