IIABA praises tax break for insurance agents and brokers | Insurance Business America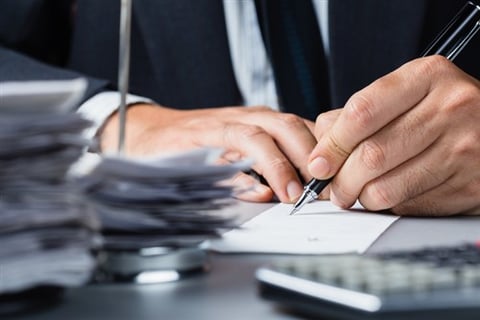 Following the Internal Revenue Service's implementation of Section 199A of the tax code, both the Council of Insurance Agents & Brokers (CIAB) and the Independent Insurance Agents & Brokers of America (IIABA) have issued a statement praising the federal government's decision to allow insurance agencies and brokerages to enjoy tax breaks.
The joint statement was issued the same day the IRS released the final regulations.
"The final regulations confirm that owners and shareholders of insurance agencies and brokerages organized as pass-through entities can fully utilize a new tax deduction created by the 2017 tax reform law for their insurance producer income," the CIAB-IIABA statement read.
Section 199A, also known as the Qualified Business Income Deduction, is a clause of the Internal Revenue Code that provides taxpayers a deduction for "qualified business income" from a qualified trade or business operated directly or through a pass-through entity. Eligible taxpayers are entitled to a deduction of up to 20% of qualified business income under the regulation.
Qualified business income is the term used to refer to the net amount of qualified items of income, gain, deduction and loss from any qualified trade or business. There are several exceptions to a qualified trade or business, as stipulated by Section 199A – chief among them is financial services.
Initially, insurance – as a financial service – was not counted as part of the qualified trades and/or businesses under the regulation. But the regulation now recognizes insurance agencies and brokerages as pass-through entities.
"Our members provide insurance products that are essential to the economy, individual businesses and American families. Moreover, they employ millions of people across the US and occupy numerous retail locations in every state. These regulations provide much needed certainty to insurance agencies and brokerages, and their employees," the CIAB-IIABA statement continued.
"We thank the Administration for moving quickly to finalize these important regulations despite the partial government shutdown."