Indicted former broker in Colorado faces 40 more charges | Insurance Business America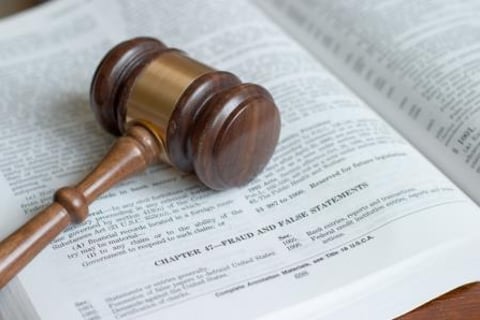 A former insurance broker who surrendered his license in 2015 after being accused of issuing bogus insurance policies and taking the money for himself has been arrested and indicted of the same crimes for the second time this year.
The man, a Grand Junction native named James Joel Ahlin, was arrested Thursday, reported
The Daily Sentinel
. He is being held at the Mesa County Jail in lieu of a $100,000 bond upheld by Mesa County Court Judge Gretchen Larson on Friday.
Ahlin, 55, could possibly face 40 new charges, which include 16 new counts of insurance fraud. Other charges laid against him include 13 felony counts of forgery, three felony counts of theft, two misdemeanor counts of attempted theft, four felony counts of criminal attempt, and two felony counts of violation of bail bond conditions.
Earlier this year on February, prosecutors charged Ahlin with felony counts of forgery, insurance fraud, criminal impersonation and misdemeanor theft on suspicion of selling fake policies and issuing forged certificates of liability insurance. According to court documents, the charges were similar to the ones lodged against Ahlin in 2014 that served him two years of probation and the loss of his license.
The financial fraud unit of the Colorado Attorney sent an investigator to launch an investigation on Ahlin in February.
Ahlin appeared in court Friday to be advised of the new charges laid against him. He was accused of continuing to work as an insurance producer and swindling consumers.
He is due to return to court for his latest possible charges on May 25. The state attorney general's office will prosecute his case.