Industry associations agree merger to become WSIA | Insurance Business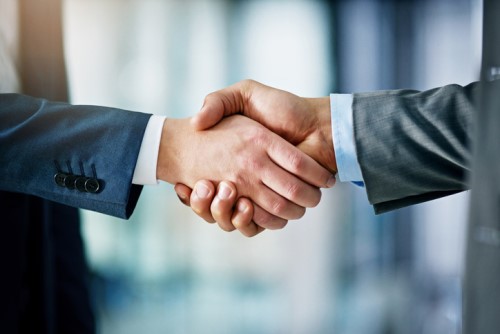 Two industry associations have joined forces, voting to officially merge into one body.
Members from NAPSLO, which represents surplus lines insurers, and AAMGA, an organization for wholesale insurers, have voted and agreed to become the Wholesale & Specialty Insurance Association (
WSIA
).
The new organization will be headed by Corinne Jones, president of AAMGA and EVP of operations at AmWINS Access.
"It is an honor to serve as the first president of WSIA, and I'm looking forward to the work that's ahead," Jones said. "This merger is not simply a refresh or rebrand of two legacy organizations, but a brand-new association dedicated to developing and strengthening the wholesale, specialty and surplus lines insurance industry.
Last month, ahead of the vote, she had told Insurance Business: "If the merger [between NAPSLO and AAMGA] is a positive vote, I am slated to be the first president of the new association. So we'll see if that happens."
The merger – which will go into effect on August 01 – was announced this morning in a release from outgoing NAPSLO president Dave Leonard.
"I am writing today to announce the official approval of the merger between the AAMGA and NAPSLO," he said.
"I am thrilled not only to bring you this news, but also to welcome you into the membership of a new, world-class member services organization. WSIA has been thoughtfully created to best meet the needs of our collective members and serve the entirety of the wholesale, specialty and surplus lines industry. This is an exciting time for our association."
Almost 80% of AAMGA members voted on the proposed merger – and 89% of those members voted in favor of the change. Although just 53% of NAPSLO's membership took part, 93% of those voters supported the merger.
"It has been my honor to be part of NAPSLO's history and development, and serving as the association's president has been highly rewarding," Leonard said.
"The creation of WSIA will mark the end of my tenure as president, and I believe that we are well-positioned for this transition. I am proud of the work we have accomplished during the last year."
In April, NAPSLO executive director Brady Kelley said the merger "makes sense".
"Both organizations have very rich histories of serving a highly congruent membership base," Kelley said. "Our events and programs are similar. Our positions on the market, legislation, and regulatory issues are well-coordinated and consistent. Both organizations also focus significant resources on developing young professionals and new talent for the wholesale, specialty and surplus lines market."
Related stories:
Director explains benefits of WSIA merger
AAMGA president talks industry longevity and career success