Initiatives insurance companies can implement to attract top talent | Insurance Business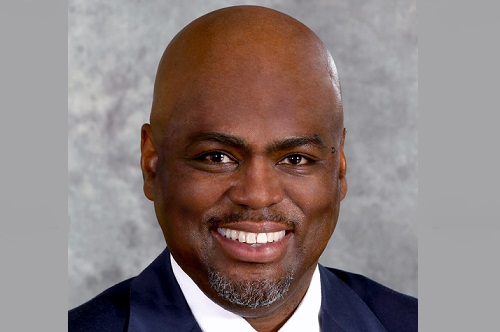 The alarm bells continue to sound about the looming talent gap in insurance, with many professionals nearing retirement age and younger professionals not necessarily choosing the industry as a career path. According to one expert, a key obstacle in getting people excited around insurance is communicating to young people the benefits of landing a role in this industry.
"Insurance has an aging population," said Kyle Samuel (pictured), CIC, president at M&T Insurance Agency, senior vice president at M&T Bank, and a speaker at the upcoming Leadership Exchange Summit. "The biggest challenge that we face has been recruiting talent to the industry, and helping them understand how good of a career you can build within the insurance industry."
The industry still has a lot more work to do to put itself on par with what appear to be more exciting careers in other industries, or more traditional jobs found specifically in the financial services sector. Social media has been effective for M&T as a platform where the organization and its various career paths can be highlighted, as has building relationships with colleges to draw students' attention to the company and the industry more broadly.
Insurance organizations also need to provide opportunities for new leaders to develop internally. In fact, M&T has several initiatives focused on the professional development of incoming talent.
"We have management development programs [and] internships that have been very good for us, in terms of bringing young talent into the fold. One of the advantages of recruiting at M&T is that we are a very dynamic financial services organization, so we're not just insurance – we offer essentially the full spectrum of banking, and someone can come inside our organization and have a wide array of options available to them, with insurance being one of them," explained Samuel.
M&T has over a dozen resource groups centred around shared interests and characteristics, such as race, ethnicity, gender, age, disability, family status, sexual orientation, and nationality, as well as one group that includes reverse mentoring, where young mentors are paired with senior associates. These groups help team members feel like they're part of close-knit networks, despite working at a large organization. After all, getting new talent in the door is one of the challenges, but encouraging people to stay and develop their careers over the long-term can be another obstacle.
"In addition to having mentors and sponsors within the organization, we're working on a sales associate development program, which is a rotational development program that allows young talent to come into the insurance agency at an entry-level or into foundational jobs that allow them to get exposure and learn about the business with a focus on sales," said Samuel. "This individual would rotate through each of the aspects of our business, ultimately culminating in a five to seven-year process that prepares that person to be an effective salesperson, as opposed to having them jump into the deep end from the beginning without having the adequate tools to be successful long-term."
At the panel on attracting top talent that Samuel will be contributing to during the Leadership Exchange Summit, he wants attendees to walk away with the message that insurance offers up great career opportunities and, by promoting this, insurance companies can benefit from an influx of new talent.
"Insurance is a very exciting and dynamic career. It's an opportunity to help companies grow and then build upon the teams they have to help remove volatility from the income stream, so that they're successful long-term to help protect their talent and asset base," said Samuel. "More importantly, it's an opportunity for the individual to be a problem-solver, and to grow his or her skillset in a very rewarding career."
Kyle Samuel will be sharing insights on this topic and more at the Leadership Exchange Summit in Chicago on June 06. See further information or book your ticket here.