Insurance Business America to help IICF raise funds for education | Insurance Business America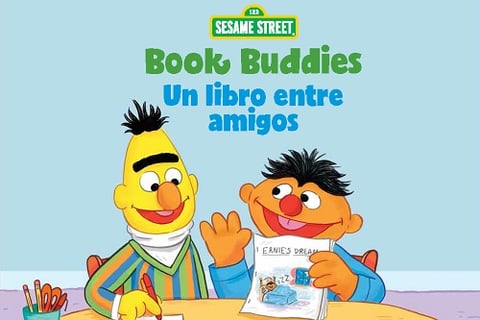 For nearly 25 years the Insurance Industry Charitable Foundation has been active in the community, contributing more than $28.7 million in grants and 240,000 volunteer hours. Since 2013, its highly regarded Early Literacy Initiative has been helping underserved communities improve children's literacy.

Now, Insurance Business America is delighted to announce the IICF Early Literacy Initiative as the charity partner of the inaugural Insurance Business America Awards in October.

Mike Shipley, CEO of Key Media, publisher of Insurance Business, said the charity partnership was a way of giving back to both the industry and the community.

"These awards are a way to promote and celebrate the top performers in the insurance industry," he said. "Being able to also support the IICF Early Literacy Initiative is a bonus, and we couldn't be happier to be part of the insurance industry's charitable efforts."

The IICF Early Literacy Initiative is a way for insurance industry professionals to give back to local communities, by providing every young child the opportunity to learn, read and write – regardless of economic means. IICF aims to improve early literacy for the most vulnerable and underserved young children, aged five and under. Through a partnership with Sesame Workshop, the New York City-based nonprofit behind Sesame Street, IICF will distribute 100,000 books – bilingual in English and Spanish – to underserved communities across America.

In underserved communities, the ratio of books to children is approximately one book for every 300 children. In higher income communities, the ratio is 13 books per child.

Bill Ross, CEO of the IICF, said the charity chose this initiative "for one key and very simple reason."

"To achieve success in life, whether the American dream here in this country or in the UK, you need to be able to read," he said. "Research shows a significant gap in literacy rates between children of high and low-income families. By making our bilingual literacy resources available to children in underserved communities, for free, we aim to help bridge this gap."

After reviewing a variety of social issues, the IICF Board of Governors, which includes senior insurance industry executives, chose children's early literacy "as the area of need" where the foundation could make a significant positive impact, Ross said.

"The willingness of our insurance industry supporters to address this critically important issue, along with their financial and volunteer support, has allowed us to introduce our Every Day is a Reading and Writing Day literacy program, in partnership with Sesame Workshop, and to begin making a meaningful impact in underserved communities," he said.

"Beginning this fall, IICF volunteers will be distributing 100,000 free copies of a new storybook we've developed with Sesame. For many children who will receive our book, this could be the very first book they can call their own. Think of the lasting impact that could have."

The Early Literacy Initiative is funded primarily through proceeds of the IICF Women in Insurance conferences, with additional funding through donations from the global insurance industry, and proceeds raised through various IICF fundraising events.

To nominate yourself, a colleague, or your company in the Insurance Business America Awards, or to make a donation to the IICF Early Literacy Initiative, please click here.