Insurance company hit with six-figure fine | Insurance Business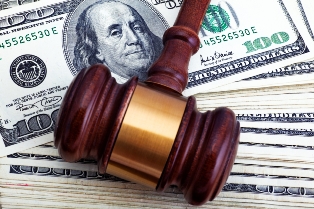 In a release published Thursday, the Office of the Insurance Commissioner of Washington State revealed that it had fined American Pet Insurance Co. (APIC) $150,000 for violating numerous state regulations.
The agency listed the following violations APIC committed:
APIC violated state law related to the regulation of insurance rates over 600 times; most of the violations were related to charging rates Insurance Commissioner Mike Kreidler did not approve of, as required by law.
The company failed to cancel policies in a timely manner after the pets passed away, after a consumer no longer owned a pet, and/or after a consumer canceled a policy.
APIC had no audit policies or procedures in place.
The company failed to use its legal name on communications with customers. Consumers thought that the insurance company they were purchasing pet insurance from was Trupanion (APIC's parent company), when it was really from APIC—state law requires companies to disclose their names accurately to consumers on policies
APIC failed to consistently apply refund policies to all consumers. Moreover, the company would not sell insurance to people without an email address, which is considered discriminatory under state law.
APIC did not adequately track all consumer complaints and even failed to respond to some of them. The company's marketing and sales information contained false, deceptive and misleading information about its products. Notably, the company also gave discounts to certain customers in a discriminatory fashion.
None of the employees who sold pet insurance to customer in Washington State were licensed insurance producers—APIC violated state law, which insists that anyone who sells insurance in Washington must be licensed.
APIC failed to give over 9,000 policyholders their initial and annual privacy notices.
The company failed to give a copy of the policy to new policyholders in a timely manner 196 times.
The insurer did not fully explain to a number of its customers the reason it canceled or did not renew their policies.
Insurance commissioner Kreidler suspended an additional $100,000 fine, which the insurer will have to pay if it commits the same violations in two years, or if it does not complete a compliance plan to address the violations listed.
Related stories:
Yet another insurance startup aims to change the industry, this time in claims payment
Morning Briefing: London insurance market is "resilient" to Brexit impact says underwriting body