Insurance fraud masterminds jailed | Insurance Business America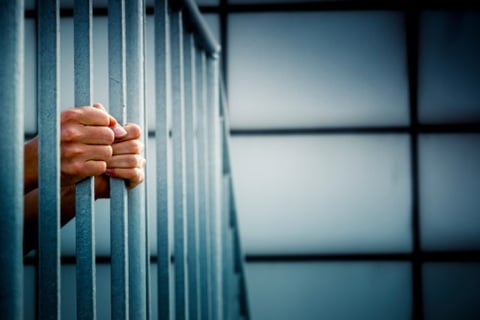 Two brothers in the U.S. have been sentenced to six and a half years each in prison for masterminding a scheme to recruit accident victims for fake insurance claims, according to the
Asbury Park Press
.
Karim Bandy, 55, and Anhuar Bandy, 54, of New Jersey were also each ordered to pay a $100,000 fine and $50,000 apiece to reimburse insurance companies that paid thousands of fraudulent claims.
According to prosecutors, the Bandy brothers recruited accident victims and referred them to others in exchange for kickbacks. Both brothers pleaded guilty to the fraud.
"Anhaur and Karim Bandy were the ringleaders of a morally bankrupt band of criminals," New Jersey Attorney General Christopher S, Porrino said in a statement. "They lured unsuspecting accident victims into their scheme and steered them toward corrupt medical and legal professionals in exchange for cash. After years of illegally making money off the misfortune of others, the Bandy brothers are now paying the price for their criminal greed."
According to the
Asbury Park Press
, the Bandy brothers masterminded a scam that paid people up to $1,000 for each patient recruited to receive treatment at a chiropractic office they controlled. Conspirators in the scheme would get accident reports from police stations under New Jersey's Open Public Records Act, then visit accident victims to convince them to use the brothers' chiropractic office.
The Bandy brothers controlled that office through management and marketing companies that were created specifically to hide their ownership, the Asbury Park Press reported. The state of New Jersey requires chiropractic offices to be owned by licensed chiropractors or medical doctors. Neither of the brothers is a chiropractor or doctor.
The brothers' chiropractic facilities then billed insurance companies for services. Authorities also said that Karim Bandy paid kickbacks for more than 1,000 referrals of patients to others involved in the plot.
The Bandys' scam was in operation from June of 2009 to January of 2014, according to the
Asbury Park Press
. Authorities also prosecuted five medical professionals, an attorney, a paralegal and three runners – people who recruited patients – in the case. Three others were allowed into the court's pretrial intervention program, and one defendant is still being sought on a fugitive warrant, the
Asbury Park Press
reported.
The Bandy brothers still face a civil lawsuit brought by state authorities and
Allstate
New Jersey Insurance Co.
Related stories:
Insurance CFO jailed over $600K fraud
Insurance broker gets long custodial sentence after fraud