Insurance fraudster admits setting blaze that killed firefighter | Insurance Business America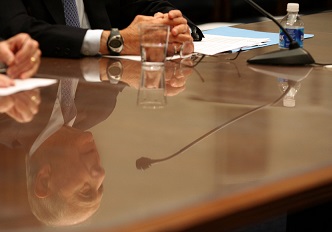 A Kentucky woman has admitted deliberately setting a 2011 fire that led to the death of a firefighter. She set the fire as part of an insurance fraud scheme.
Brandi Pritchard of Columbia, Ky., pleaded guilty in federal court to one charge of arson and one charge of mail fraud, according to a report by the
Lexington
(Ky.) Herald-Leader. Pritchard admitted that she and her husband, Steve Allen "Boo" Pritchard, conspired to set the fire to collect an insurance payout.
Charlie Sparks, assistant chief of the Columbia Fire Department, died as a result of fighting the fire.
Join more than six hundred insurance companies and brokers who have grown revenue and reduced costs. Download our free white paper to learn how Docusign can help you improve your customer experience.
According to the
Herald-Leader
, in 2011 Brandi Pritchard purchased a $50,000 renter's insurance policy on the home the couple rented. Steve Pritchard suggested burning the house down to collect the insurance. He said he'd set fires to collect money before, according to Brandi Pritchard's plea agreement.
A few days later, Steve Pritchard sent Brandi Pritchard's two children and the family dog to stay overnight at a friend's house, then set fire to the house and drove Brandi to her job, the
Herald-Leader
reported.
The Columbia Fire Department responded to the blaze, and Sparks suffered a heart attack while battling the conflagration. He died a little more than a week later.
Brandi Pritchard filed a claim with Grange Insurance Company for the fire, listing several items she didn't own. The company paid the full value of the policy, according to the
Herald-Leader
.
Brandi Pritchard faces a minimum of seven years in prison. She will also be required to pay $50,000 in restitution, according to her plea agreement.
Related stories:
Woman gets 50 year prison term for conspiring to blow up own home
More arrests coming in home fire, insurance case: Police