Insurance fraudsters netted $2.9 million, bought Bentley convertible | Insurance Business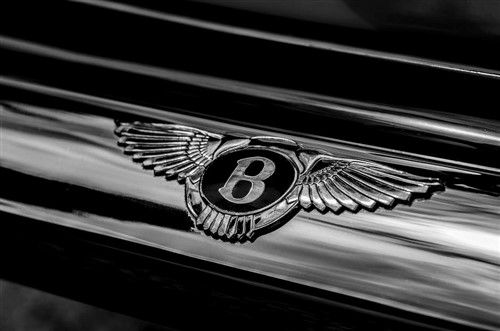 A family in Mason, Ohio, has been charged in a $2.9 million life insurance scheme – prosecutors allege that the family bought policies for a relative who had severe medical conditions but hid that information from the insurer.
Mitch G. Stevenson, 53, his wife Patricia Stevenson, 57, and their daughter Candace Stevenson, 30, were each charged with conspiracy to launder money and money laundering.
Celebrate excellence in insurance. Nominate a worthy colleague for the Insurance Business Awards!
According to the indictment, when the relative (who was left unnamed) died on January 09, 2012, West Coast Life Insurance Company issued a $1.5 million check to Patricia and another $1.4 million check to Candace. Cincinnati Enquirer noted that an obituary from January 2012 listed Mitch Stevenson's sister, referring to details in the report.
"The life insurance policy applications falsely stated that the relative had never been diagnosed with diabetes, high blood pressure or ulcers, among other conditions, and that she had not had any medication in the previous 12 months," the indictment, filed in US District Court in Cincinnati, read.
The applications reported the person's weight as around 170lbs when she actually weighed between 375 and 400lbs.
"In early February 2009, an unknown individual in Sugar Land, Texas, who met the description in the applications, represented herself as the relative at the examination and was weighed at 176lbs," US Attorney Benjamin Glassman explained in a release.
Glassman said that three weeks prior to the examination, the actual relative went to a Cincinnati emergency room and was weighed at 387lbs.
Court documents also detailed that, in 2011, amendments were made to the owners and beneficiaries of the two policies, naming Patricia and Candace.
The indictment said that the Stevensons then engaged in a complicated series of transactions meant to obscure the nature, location, source, ownership, and control of the proceeds of the fraud scheme.
Cincinnati Enquirer reported that the Stevensons had purchased a 2012 Bentley GT Convertible for about $247,000. Another $284,000 was used as a down payment on a land contract on a home in Mason. Other purchases the family made included approximately $16,000 to World of Decor and almost $33,000 to Facet Jewelry.
Court documents also show that Mitch and Patricia, along with their two sons, were involved in a scheme involving the purchase and sale of scrap metal.
Related stories:
Ex-NFL player charged with fraud over AFC title ring
Sheriff's deputy accused of torching own car in insurance scam