Insurance "has a huge problem" with this next industry game-changer | Insurance Business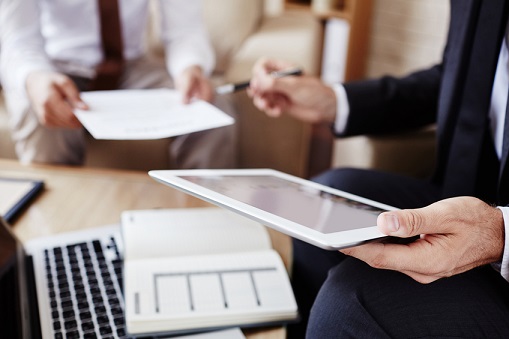 The "Internet of Things" is exploding. Billions of connected smart devices, from FitBit chips to mobile trackers used by trucking companies, use wireless technology to communicate and streamline personal and commercial processes. It's already growing at breakneck speed, and is projected to fundamentally change business as it reaches 200 billion objects – or 26 smart devices per person – by 2020.
Yet much of the insurance industry is turning a blind eye. In a July speech, Brian Murdock, managing director of Georgia, Alabama and Tennessee at
AIG
, told listeners that the Internet of Things is something "that for most of us is completely new or something we know very little about."
He went on to say the changes ushered in by IoT are causing "scary and uncertain times" for insurance.
Kevin Meagher, senior vice president of business development at SmartHome-as-a -Service firm ROC-Connect, puts it more bluntly.
"Insurance companies have a huge problem, and a really bad business model for the modern age," Meagher told
Insurance Business America
. "The world is going digital and yet they have a relationship with consumers where they talk to each other maybe once a year, and concerns over price mean neither are happy. That's not good business."
Meagher, who speaks frequently with insurers, says most either ignore IoT – as suggested by Murdock – or view the developments as positive or negative only. In reality, it's both.
The most obvious consequences of IoT for insurance companies are helpful ones.
"Insurers will generally come at it from an actuarial standpoint, and say 'If I could have connected leak and fire centers in each of my customers' homes, how much would that save me in potential losses?" Meagher said. "Smarter insurers consider consumer engagement as well. Having smart devices in the home means they can stop being reactive and start bundling their products with services that will help them proactively manage risk in a way consumers would welcome. In that way, you're interacting with your customer almost daily."
Yet that very same improved risk management can harm some of insurance companies' most lucrative product lines, particularly personal and commercial property. Much like the effect of driverless cars on auto insurance, home and business IoT eliminates a significant amount of risk, changing algorithms and decreasing premium.
It also sets up non-traditional firms as competitors to insurance companies.
"Imagine if a company like Google collected all the data from all these devices and crunched it into their algorithms," Meagher said. "How long would it be before those algorithms become much more sophisticated than the ones insurers have been developing on less data for hundreds of years? I don't think it would take very long for those algorithms to make the ones insurance companies have been developing for hundreds of years look archaic."
Yet insurers could have a real future in the new, IoT-dominated world provided they take the right approach. By developing relationships with home service providers such as plumbers, electricians or roofers, insurers can open up a new revenue stream in which they recommend these services to policyholders when there is a problem.
Agents and brokers, too, have a future. Meagher likened producer services under IoT to those of a concierge, in which they will be able to offer and sell many services apart from insurance.
"In that case, two things happen: brokers get a lot more revenue and they become a lot more important to the customer," he said. "When they're providing multiple services and offering more advice, they become a more ingrained asset in providing service."