Insurance industry provides $1.1BN in tax revenue, nearly 145K jobs in Midwest state | Insurance Business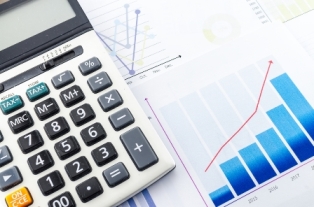 The insurance industry continues to significantly influence the economies of the Midwest. Weeks after a report detailing the strength of the industry in Michigan, a similar analysis finds a strong economy in Illinois thanks, in part, to insurance.
Sponsored by Illinois chapters of the Big "I," NAIFA and the American Insurance Association, the report shows insurance companies, agents and brokers continuing to fuel the economy with jobs, revenue and investments.
Specifically, the industry as a whole provides an annual $1.1 billion in tax revenue, $306 billion in investments and 144,723 jobs in Illinois.
That growth outpaces all other surrounding states as well. Most notably, Illinois is home to 146% more property/casualty companies than Indiana and Iowa, 580% more than Kentucky, 177% more than Missouri and 55% more than Wisconsin.
Illinois Department of Insurance Director Anne Melissa Dowling celebrated the achievement.
"Home to the nation's top insurers, the state of Illinois continues to benefit from the financial strength of the insurance industry," Dowling said. "The department remains committed to maintaining the competitive insurance marketplace that has ultimately benefited policyholders and taxpayers as this report illustrates."
Other notable highlights of the report include:
In 2014, 144,723 people were employed directly by the insurance industry in Illinois. This is more than any of the surrounding states and in fact is more than twice the employment of Missouri, Indiana, or Iowa.
The median compensation of workers in insurance was about 50% higher than the average Illinois worker.
The insurance industry is one of the top industries contributing to the Illinois GDP, topping industries like construction and agriculture.
In 2015 insurers paid more than $411 million in taxes to the state of Illinois. In addition, employees working in the insurance industry in Illinois paid and estimated $1.1 billion in personal taxes.
Illinois ranks first in the nation in terms of premiums written for property/casualty and health insurance lines of business. Illinois ranks number two overall in the nation behind New York with over $190 billion written for all lines of business.
Illinois insurers paid out more than $122 billion in claims in 2015, with more than one in five property/casualty claims nationwide paid by Illinois insurers.
The report comes on the heels of an Anderson Economic Group analysis that found that Michigan's $37.1 billion economic impact could be a strong selling point to entice more insurance companies to operate in the region. The industry employs 41,000 people and supports an overall total of 114,000 jobs, directly and indirectly.
The analysis additionally noted that insurance carriers in Michigan invested a total of $1.5 billion in assets in the state, through real estate, shares in state-based corporations, and municipal bonds.
Wisconsin is also a major industry player in the region, representing almost 5% of gross state product, according to the US Department of Commerce.