Insurance industry to enjoy growth spike in 2018: Report | Insurance Business America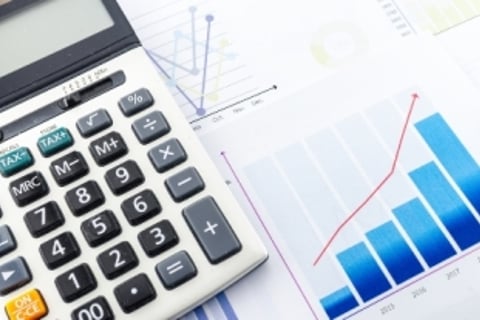 A report recently published by Munich Re suggests that the global insurance industry could see "slightly increased growth" by next year.

The report suggests that better economic prospects both in the USA and in emerging markets will offset negative factors. Munich Re also posits that Asia's emerging markets will have the greatest growth potential, with their share of primary insurance premium expected to match Western Europe's in the next few years.

The international primary insurance sector will grow by 4.5% p.a. on average in 2017 and 2018, the report said. Premium income is expected to grow normally this year, while slightly higher real growth of 3.0% is anticipated for 2018. Premiums could see increases of 2.9% in 2017 and 3.1% in 2018. Projected premium growth will be higher than that of 2016, the report noted, and could exceed the average growth rate of nearly 2% for the past decade.
Learn how to grow revenue, reduce costs and improve your customers' experience. If you're not currently using e-signature, download this free whitepaper to learn how it can change your business.
"The economies of many emerging markets, such as Brazil, but even Russia, are experiencing a significant recovery," explained Munich Re chief economist Michael Menhart. "This is leading to increased growth in property-casualty insurance. In most of the industrialised world – in the eurozone, the USA, and Japan – demand has been bolstered by a solid economic environment. We project that life insurance there will see only marginal growth owing to the low-interest-rate environment. By contrast, demand in the emerging markets will continue to rise appreciably. Growth prospects for insurers are therefore looking a little brighter worldwide."

Munich Re's report also said that the global property and casualty business will experience weaker growth. Premium volume will climb by an average of 4.0% this year and next, and projected inflation-adjusted growth will be approximately half a percentage point below global economic growth.

In particular, emerging markets in Asia and MENA (Middle East and North Africa) will see the strongest growth rates in the P&C sector while Europe (and the remaining North African markets) will have much lower rates.

The report also sought to explain the weaker pace of growth.

"The insurance industry is now beginning to respond to mounting pressure in a number of industrialised countries. Companies have been consistently developing their business models; new products, sales channels, and coverage concepts have been cultivated for new risks such as cyber attacks; and IT systems have been modernised," the report said.

"As a result, new business opportunities are gradually opening up in these markets."


Related stories:
Munich Re sees lower profit in 2017
Munich Re reveals the truth about seniors and self-driving cars