Insurance is inadequately serving the SMB market | Insurance Business America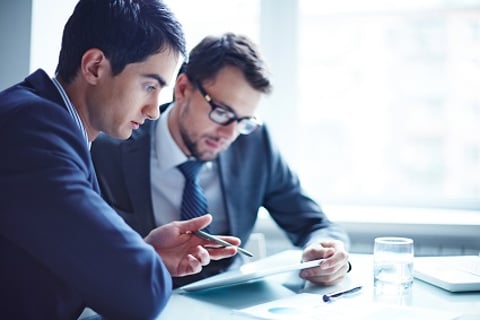 It's an $80 billion market and it's not nearly getting the insurance service you might expect. With targeted products few and far between, the small and midsized business (SMB) market has long been left behind.
Incumbents admit they haven't done enough and the sales process doesn't benefit brokers. So startups are entering the space.
Celebrate excellence in insurance. Nominate a worthy colleague for the Insurance Business Awards.
In a recent panel discussion at the CB Insights Future of Fintech conference, Tom Hutton, managing partner at XL Innovate described the issue like this: "Insurance companies have kind of taken their eye off the ball of that consumer experience for small businesses. The industry today doesn't even serve that customer profitably – brokers don't make money by providing three-person companies insurance policies. It's not worth driving out to see them. But they [SMBs] still need it."
Beth Maerz, vice president of strategy and execution at
Travelers
, added that insurtech companies had a huge opportunity to fill a profitable void.
"New companies are coming in and taking market share from us," she said. "Anywhere where we've left a breakpoint in the customer experience, or where we've left the customer unhappy in that experience, there are opportunities for new companies to come in and redefine that relationship, and we're seeing that with companies like Lemonade, etc.
"I think what they [startups] are doing really well … they're starting with the customer experience in mind first, and then they're [building a product] to take advantage of areas of opportunity that the incumbents have left on the table. There's an opportunity in the small business market to reach people in a way that brokers today perhaps can't, profitably," she said.
So what is happening in the SMB insurance sphere to change things and try to wrangle that market share?
James Hobson, COO of startup insurer Attune, "a technology-enabled platform that serves the particular needs of the $80-billion SME commercial insurance market in the United States," said his company is trying to provide something for SMBs that doesn't currently exist. The company is looking to write insurance differently, to better serve the market.
"Small businesses tend to not get products that are designed around the small business need. They tend to, if we're being honest, get either watered down commercial products or they tend to get trumped up consumer products," he said.
"I think what I'm excited about for insurance … is that if you can build a purposeful product for them and you can really understand their needs, you can serve them exceptionally well and they'll love you for it. But it's a really hard problem. There's a high degree of difficulty and so that means if you can do it, there's real value."
Attune has three strategic investors – in
AIG
, Hamilton Insurance, and Two Sigma – but Hobson believes Attune will work with more carriers in the future, as it adds products.
"We have carriers on the back end, in AIG and Hamilton, who fundamentally believe that insurance can be underwritten more efficiently and better, using data and analytics," he said.
And there's no saying how far this market could go. Next Insurance, a year-old startup, has hopes of one day selling hyper-specialized insurance. Next COO Sofya Pogreb said, eventually, the company would want to be selling ultra-targeted products online to not just, for example, a restaurant, or even to an Indian restaurant, but to – specifically – an Indian restaurant in Cambridge, Massachusetts.
"Small business insurance is an industry that's humungous in size," she said. "[But it] has not seen a lot of innovation, from a usage of analytics and technology to improve the customer experience point of view."
Related stories:
Are agents to blame for small business interruption gaps?
Major insurer launches new small business site for agents