Insurance reps applaud "vitally important" TRIA decision | Insurance Business America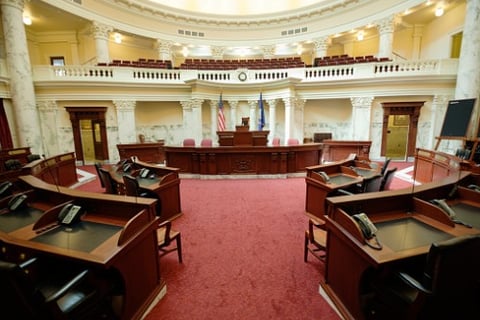 A bill to reauthorize the Terrorism Risk Insurance Act (TRIA) of 2002 was passed on Wednesday (November 20) by the US Senate Committee on Banking, Housing, and Urban Affairs. The unanimous and affirmative decision came just one day after the US House of Representatives voted to renew the federally-backed terrorism insurance coverage backstop program, which is currently set to expire in December 2020.
The Senate Committee-approved Terrorism Risk Insurance Program Reauthorization Act of 2019, S. 2877 would provide for a seven-year reauthorization period, extending TRIA through 2027. It would also require a report on cyber terrorism risks, in addition to biennial Treasury reporting that includes disaggregated data on places of worship. Representatives of the insurance industry have come out in full support of S. 2877, and have praised the Senate Committee's swift action.
Martin DePoy, steering committee coordinator at The Coalition to Insure against Terrorism (CIAT), which represents the insurance policyholder community throughout the transportation, real estate, manufacturing, construction, entertainment, education, retail, and other sectors, described TRIA as "instrumental in keeping the US economy functioning".
He commented: "Many American businesses rely on the availability of the comprehensive terrorism risk insurance, and TRIA is essential in making it accessible at prices commercial policyholders can afford. We commend Sens. Thom Tillis (R-NC) and Tina Smith (D-MN) for introducing the bill, and Senate Banking, Housing, and Urban Affairs Committee Chairman Mike Crapo (R-ID) and Ranking Member Sherrod Brown (D-OH) for their bi-partisan leadership in moving this important legislation forward. CIAT looks forward to seeing the same bi-partisan support for TRIA's reauthorization from the full Senate."
TRIA was passed into law in November 2002 following 9/11, when Congress recognized the complex challenges of insurance commercial organizations against terrorist attacks. The Act created a risk-sharing mechanism that enabled the federal government and the insurance industry to share losses in the event of a catastrophic terrorist attack. The program is governed by strict rules around what certifies an 'act of terrorism,' what triggers federal assistance, and how much financial risk insurers and the federal government are required to co-share once the program is triggered.
Since its enactment in 2002, the terrorism insurance coverage backstop program has undergone three reauthorizations – in 2005, 2007 and 2015. The overwhelming message from leading insurance figures in 2019 is that TRIA meets its purpose and therefore should be reauthorized again. That purpose is to provide financial security and stability in these ever-uncertain times.
Nat Wienecke, senior vice president for federal government relations at the American Property Casualty Insurance Association (APCIA), said: "The broad bipartisan support in the House and the Senate Banking Committee sends a clear message of the critical role TRIA plays in stabilizing the economy." His comment was mirrored by Wayne Stewart, senior director of federal government affairs at the Independent Insurance Agents & Brokers of America (the Big "I"), who described TRIA as "vitally important to maintaining the strength of the commercial property-casualty insurance market and would provide much-needed stability to the US economy."
One unanimous desire among insurance professionals is that the Senate passes the TRIA extension legislation well in advanced of its scheduled expiration.
Jimi Grande, senior vice president of Government Affairs at the National Association of Mutual Insurance Companies (NAMIC) commented: "TRIA is the right model for risk-sharing between insurers, policyholders, and the federal government that, in addition to providing an immediate stabilizing effect in the short-term following a terrorist attack, has helped create a robust private market for terrorism insurance to form where it would not have otherwise.
"With passage of TRIA reauthorization legislation out of the House on Monday, today's unanimous passage of an identical bill out of the Senate Banking Committee demonstrates that there is little daylight between the two chambers or between the two sides of the aisle. There is no reason Congress shouldn't be able to get a bill to the president's desk by the end of the year. Today, NAMIC is calling on House and Senate leadership to come together and commit to accomplishing this in 2019."